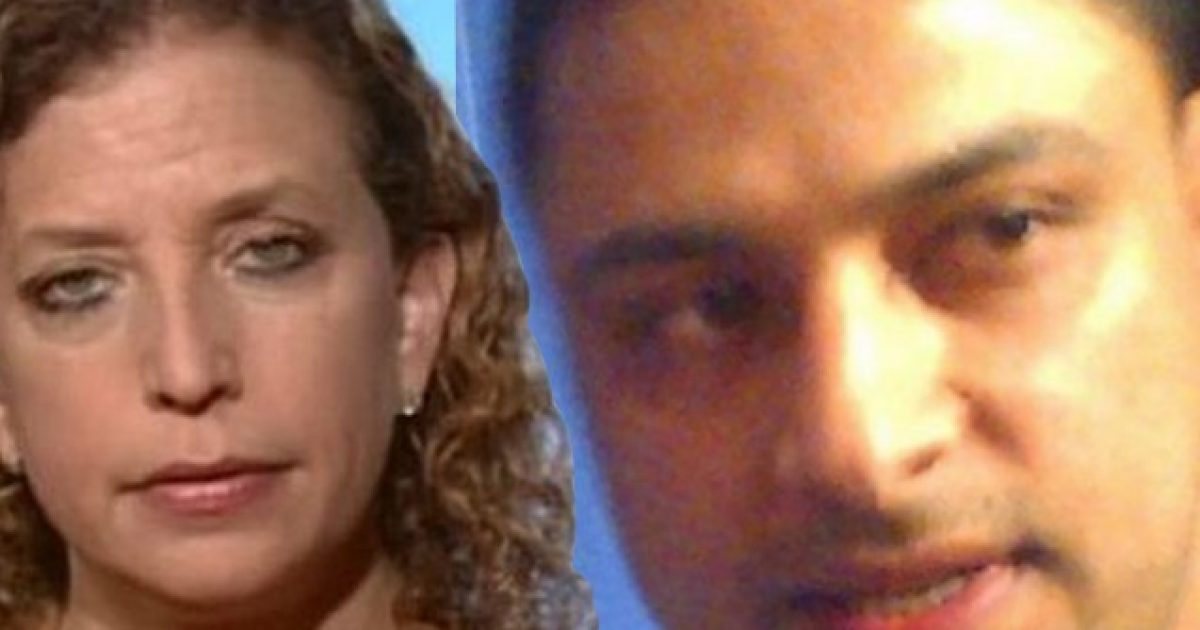 Democratic IT aide Imran Awan displayed some disturbing behavior when he held the technical reins for Democratic House Representatives. Awan is the protected golden boy of Representative Debbie Wasserman-Schultz, who went to bat for him even when House security was telling her to dump him quickly. Awan was obviously secure enough in his position that he was brazen enough to solicit bribes from other IT vendors. Here are the details of his aberrant behavior.
As Written and Reported By Luke Rosiak for the Daily Caller:
'How the hell did he have enough control over a member'
Democratic IT aide Imran Awan solicited a bribe from an IT vendor in exchange for contracting opportunities with the office of then-Rep. Gwen Graham, the vendor alleged to The Daily Caller News Foundation, adding that Imran spoke to him in detail about his alleged financial fraud schemes in the House.
The Department of Justice knows of the source — the longtime owner of a major House IT company — and what he is prepared to testify, a high-level official in Jeff Sessions' DOJ with knowledge of the investigation confirmed. But the vendor said no law enforcement ever even tried to interview them.
Imran worked as an IT aide for the congressional office of Florida Democratic Rep. Debbie Wasserman Schultz before he and various family members began appearing on the payrolls of other members, particularly from Florida. The House Inspector General found that the Awans made "unauthorized access" to congressional computers in 2016, but the House has been extraordinarily mum about why little action has been taken since.
The FBI arrested Imran at Dulles International Airport while attempting to fly to Pakistan in July 2017, but he has been charged only with bank fraud……
KEEP READING THERE IS EVEN MORE AT THE LINK BELOW:
Trending: World Wide Web Founder Worried About the Growing Power Wielded by Google and Facebook
Democratic IT Aide Says Imran Awan Solicited Bribe From Him In Exchange For Contract With Then-Rep. Gwen Graham | The Daily Caller
take our poll - story continues below
Should Congress Remove Biden from Office?
Completing this poll grants you access to Great American Republic updates free of charge. You may opt out at anytime. You also agree to this site's Privacy Policy and Terms of Use.