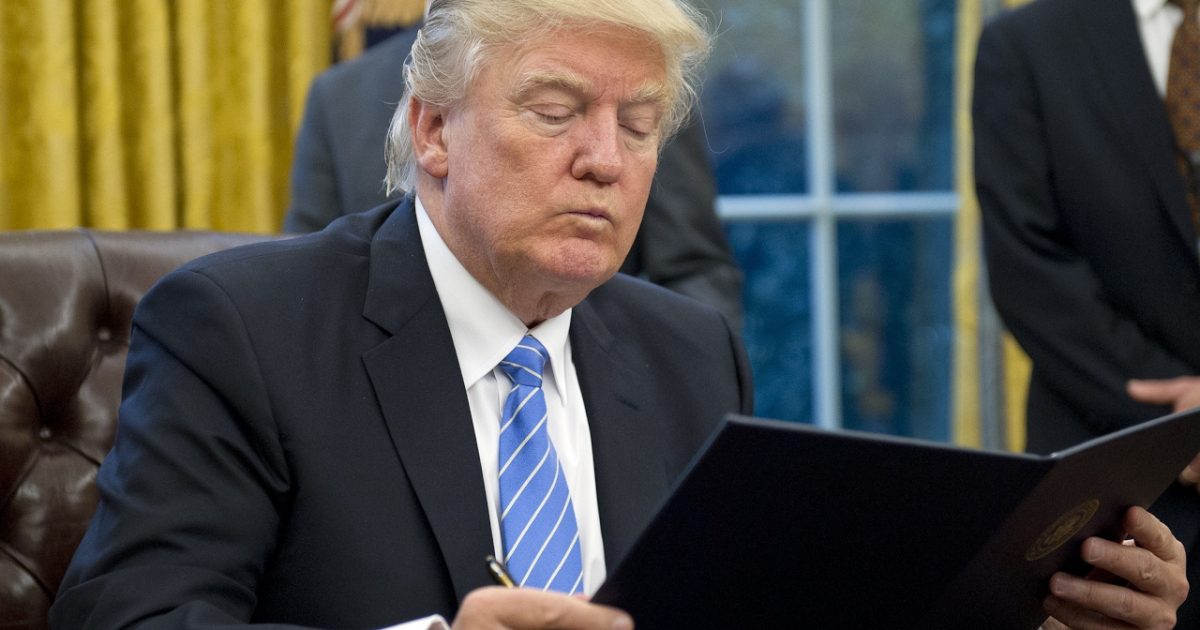 For the first time since he was elected, President Trump has broached the subject of term limits for Congress. The President is limited to two terms maximum, while Congress has no limits. The subject came up as he was meeting with a bipartisan group of junior Congressmen. You can be sure that the incumbents that are career politicians will not be supporting such a move. There is just too much power and fortune to be had on Capital Hill for them to allow that. That is also why many people see that only a convention of States will ever be able to take this power away from them. Don't buy into the argument that elections controls term limits. They have written election rules that always favors the incumbent. That is why an incumbent should never get you vote after a few terms.
As Written and Reported By Brett Samuels for MSN:
President Trump signaled support on Monday for congressional term limits, saying he discussed the issue with a group of first-term lawmakers.
Trending: Former Federal Prosecutor Says 'Rosenstein Deeply Involved in Effort to Try to Remove Trump From Office' (Video)
"I recently had a terrific meeting with a bipartisan group of freshman lawmakers who feel very strongly in favor of Congressional term limits," Trump tweeted. "I gave them my full support and endorsement for their efforts."
I recently had a terrific meeting with a bipartisan group of freshman lawmakers who feel very strongly in favor of Congressional term limits. I gave them my full support and endorsement for their efforts. #DrainTheSwamp

take our poll - story continues below

Who would you vote for if the elections were held today?

Completing this poll grants you access to Great American Republic updates free of charge. You may opt out at anytime. You also agree to this site's Privacy Policy and Terms of Use.

— Donald J. Trump (@realDonaldTrump) April 30, 2018
Monday is not the first time Trump has voiced support for congressional term limits. While some conservative lawmakers back the idea, the proposal has not gained traction with GOP leaders.
"I would say we have term limits now. They're called elections. And it will not be on the agenda in the Senate," Senate Majority Leader Mitch McConnell (R-Ky.) said during a press conference shortly after the 2016 election……
KEEP READING THERE IS EVEN MORE AT THE LINK DIRECTLY BELOW:
Trump calls for congressional term limits