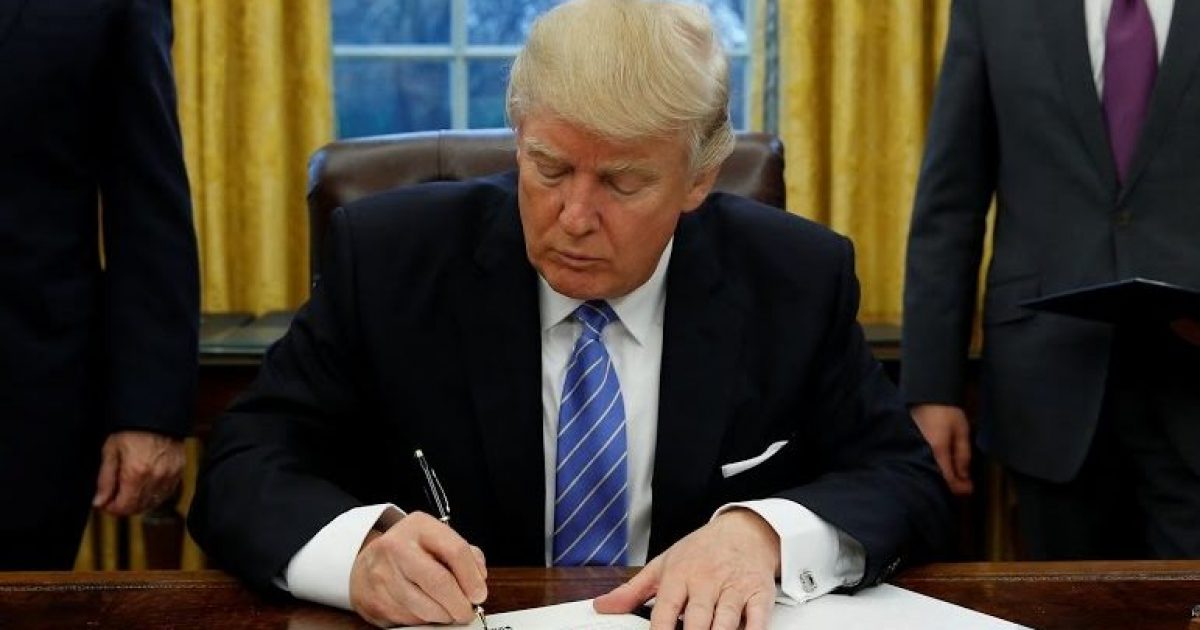 Thanks to the leadership of President Donald Trump, Congress has finally allowed some winning for our military. President Trump signed the National Defense Authorization Act and it was on-time for the first time in over two decades. There are increases in defense spending and troop allocations were increased. Most importantly, there was a pay raise for our troops that was not an insult as it has been lately. Here are the things included in this NDAA.
As Written and Reported By Hank Berrien for the Daily Wire:
On Monday, President Trump signed the National Defense Authorization Act, or NDAA, a bill authorizing an increase of over 15,000 troops as well as a long-overdue pay raise for soldiers. The military spending package includes $717 billion for national defense in the next fiscal year, according to the White House.
Trending: Ethics Complaints Filed In The Senate Against Kamala Harris and Elizabeth Warren
The additional soldiers will be divvied up this way: 487,500 for the Army, 335,400 in the Navy, 186,100 in the Marine Corps, and 329,100 in the Air Force.
take our poll - story continues below
Completing this poll grants you access to Great American Republic updates free of charge. You may opt out at anytime. You also agree to this site's Privacy Policy and Terms of Use.
In addition, $7.6 billion will fund 77 F-35 fighter jets and $24.1 billion for the building of 12 new battle force ships.
The White House authorized a 2.6% pay raise for soldiers, terming it "the largest pay raise in nine years."
President Trump, who signed the bill during a visit to Fort Drum in upstate New York, stated, "After years of devastating cuts, we are rebuilding our military like we never have before. Our bases and vital equipment were allowed to fall into a state of disrepair … but those days are over."
Stars and Stripes noted, "Trump's signature marks the first on-time passage of the NDAA in 22 years with the start of the 2019 fiscal year on Oct. 1."
Rep. Mac Thornberry (R-TX), chairman of the House Armed Services Committee, said….
THERE IS WAY MORE! KEEP READING AT THE LINK BELOW!
Trump Signs Massive Defense Bill: Biggest Pay Raise For Soldiers In Nine Years | Daily Wire