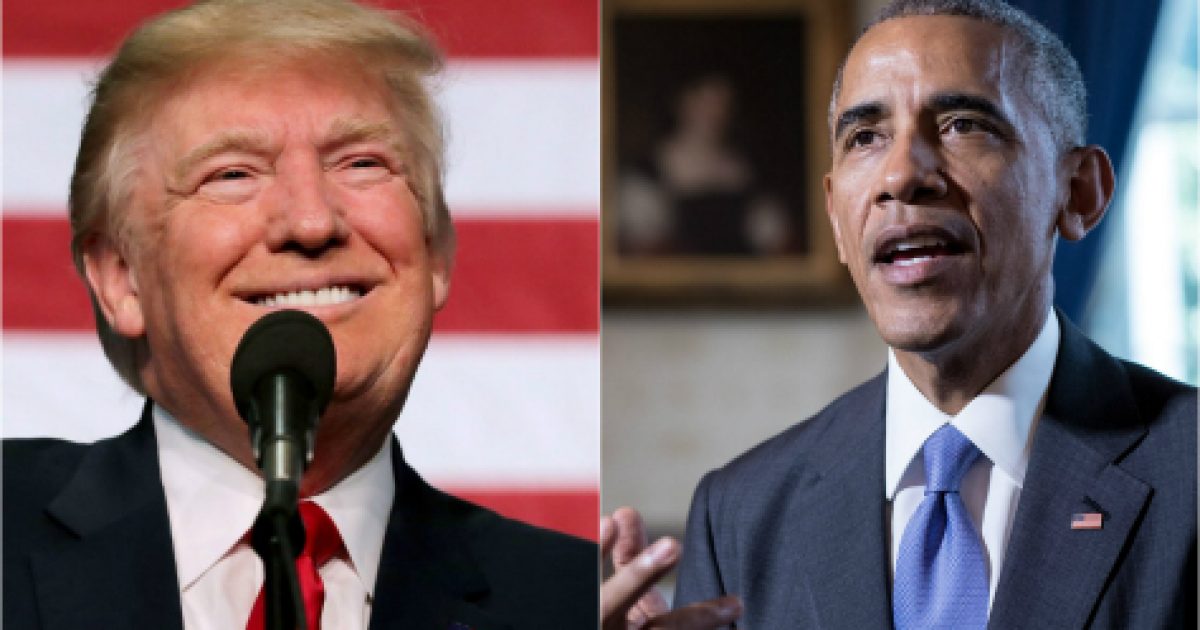 On a daily and continuing basis, former President Barack Obama is being schooled in the Constitution by none other tha President Donald Trump. It has been easy and natural for President Trump to accomplish this.
How is it that President Trump seems to know more about Constitution law than Barack Obama? After all, who is a scholar and professor in this field? Perhaps Donald Trump is smart enough to hire the smartest people to advise him on Constitutional law. 
When Barack Obama was President he used his Executive power to the point of abuse. Anyone with a basic understanding of our Republic could see where his actions exceeded his powers. Now President Trump is walking them back. There is still no dictator ruling our government.
Trending: Even MORE Despicable Behavior Unearthed in Broward Sheriff's Office
As Written By Charles Hurt for The Washington Times:
take our poll - story continues below
Is Biden's Vaccine Mandate Unconstitutional?
Completing this poll grants you access to Great American Republic updates free of charge. You may opt out at anytime. You also agree to this site's Privacy Policy and Terms of Use.
Everyone knows that former President Barack Obama, our Great American Constitutional Law Professor, got mercilessly schooled by the Supreme Court during his eight years in office. Now he is getting schooled by a brash-talking, orange-haired reality-TV star and real-estate developer from Queens.
I mean, this is humiliating. And so delicious to watch!
President Trump never took a single law class — at least not that we know of. Because if he had, Mr. Trump would surely find a way to remind us every time he wanted to strut his legal stuff. Anyway, Trump University didn't even have a law school.
Yet, Mr. Trump effortlessly runs legal circles around the Great Law Lecturer Barack Obama when it comes to understanding the Constitution.
The same Constitution Mr. Obama spent years studying. The same Constitution that Mr. Trump hires people to study for him.
The same Constitution both men got elected to protect and uphold. The same Constitution Mr. Obama spray-painted graffiti all over and the same Constitution that Mr. Trump is — finally — rescuing……….
KEEP READING THERE IS MORE HERE:
Donald Trump schools Barack Obama on U.S. Constitution – Washington Times