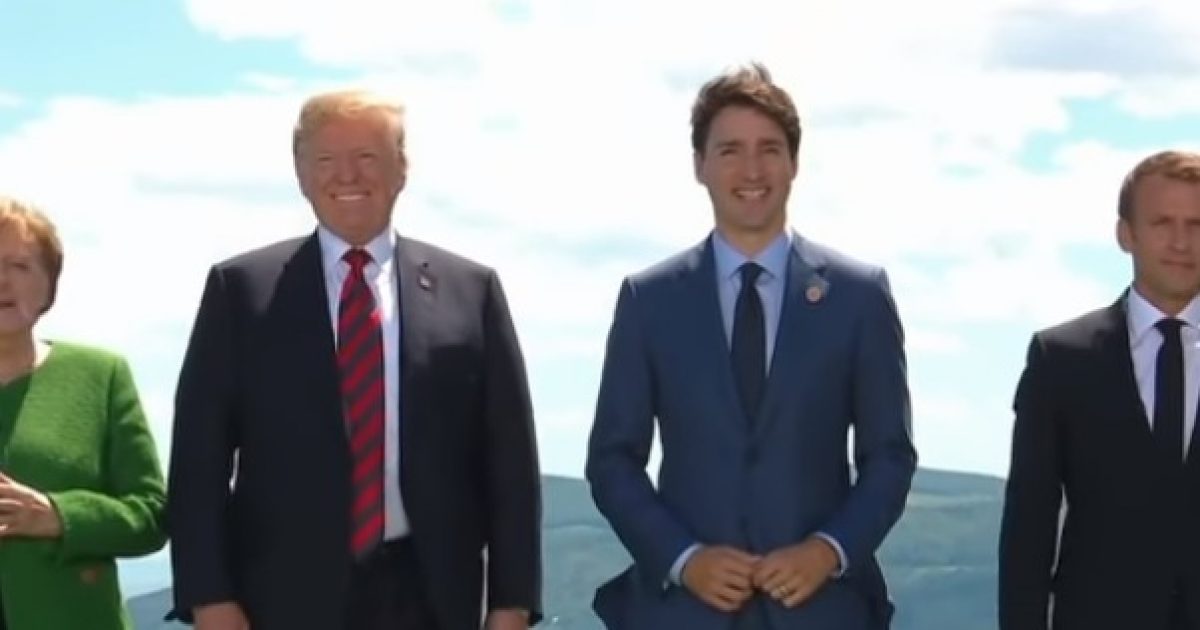 President Donald Trump brought a bit of consternation to the G7 summit with his Free Trade proposal. All the other attendees to the G7 summit came prepared to do battle over tariffs. They have been used to tariffs protecting their own country's constituency. As an added advantage, some governments even subsidize their businesses in trade. President Trump has proposed that there be no tariffs, anywhere by anyone. It is easy to see that they were not prepared for that move by the president. Here is what it would mean to trade.
tAs Written and Reported By Joel Pollak for Breitbart:
President Donald Trump stunned the G-7 on Saturday in Canada with his call for a complete end to all tariffs — and non-tariff barriers to trade, like government subsidies.
"Ultimately that's what you want," the president said at a news conference in Charlevoix. "You want a tariff-free [arrangement]. You want no barriers. And you want no subsidies. Because you have some cases where countries are subsidizing industries and that's not fair."
Trump's proposal was shocking, coming just days after he applied tariffs on steel and aluminum imports from the European Union, Canada, and Mexico. The other six members of the G-7 came to Charlevoix prepared to blast the U.S. for protectionism — and President Trump simply called their bluff.
Not one of the other leading economies embraced Trump's proposal. As President Trump has often complained, they have their own tariffs and subsidies to protect powerful domestic constituencies and special interests, despite professing their commitment to free trade in high-minded terms.
Trump may not have been serious. But the brilliance of his proposal is that he can always say he made it, and it was rejected. He can use that to justify protectionist measures he …..
KEEP READING THERE IS EVEN MORE HERE:
Trending: Why the New Strzok-Page Texts Should Scare You
Pollak: Trump Calls G-7's 'Free Trade' Bluff | Breitbart
take our poll - story continues below
Should Congress Remove Biden from Office?
Completing this poll grants you access to Great American Republic updates free of charge. You may opt out at anytime. You also agree to this site's Privacy Policy and Terms of Use.