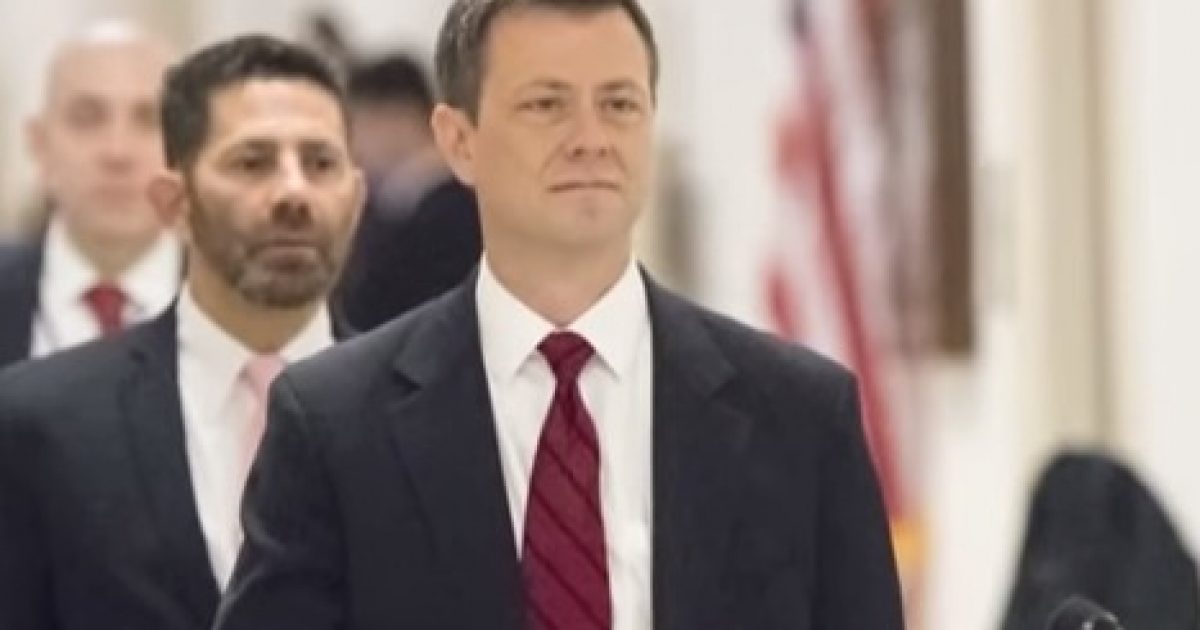 Peter's 'principles' were the focal point of the House committee hearing that was held with former FBI Agent Peter Strzok. It is noteworthy that Mr. Strzok could claim that his revealing text messages in no way reflected a bias in the Hillary Clinton email investigation of the Trump/Russia collusion investigation. Why was Strzok in charge of both investigations?
It was all about controlling outcomes. that's why Strzok & Page & same team were put in charge of both investigations–to maintain tight control w/in 5th & 7th floors of Hoover. also why they were at war w NYO. bu overlooked affair & bad poly to keep Strzok in control,why kept HR https://t.co/ftppERW7AU

— Paul Sperry (@paulsperry_) July 13, 2018
Trending: Why the New Strzok-Page Texts Should Scare You
As Written and Reported By Kevin R. Brock for The Hill (Kevin R. Brock, former FBI assistant director for intelligence)
take our poll - story continues below
Should Congress Remove Biden from Office?
Completing this poll grants you access to Great American Republic updates free of charge. You may opt out at anytime. You also agree to this site's Privacy Policy and Terms of Use.
The FBI cannot compound the errors of Strzok and others by falling into a defensive crouch and playing into fears that there is something to hide.
Disgraced FBI agent Peter Strzok spent a long Thursday on Capitol Hill, trying his best to sell the idea that his own words are not indicative of how he acts. What a third-grader would recognize as absurd, nevertheless got the full political-theater treatment by an oversight committee that seemed to miss the point.
Peter Strzok's text messages with former FBI attorney Lisa Page were disgusting. They were harmful to the FBI and, ultimately, to the American people. He should have apologized for them on their face. They are not words any FBI agent with such responsibilities should have uttered, regardless of whether or not they indicated bias. There is a higher principle at play here, but one he apparently didn't recognize, since no apology was forthcoming.
Instead, he expressed regret that others used his irresponsible words to attack the FBI. Nice deflection attempt, Peter, but you own those words, despite your weak-chinned efforts to separate yourself from them. You, not others, did the damage to the FBI, the institution you professed to "love………
KEEP READING THERE IS MORE AT THE LINK BELOW:
Peter's 'principles' damaged public's faith in FBI | TheHill