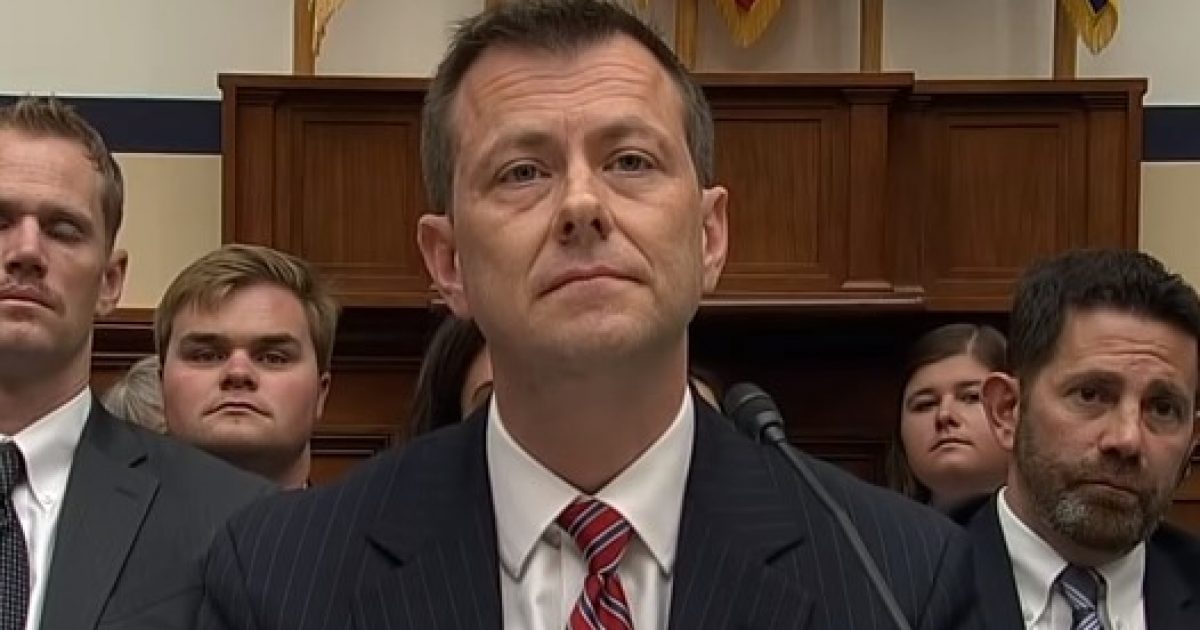 Former FBI Agent Peter Strzok, know for his notorious anti-Trump messaging with Lisa Page, demanded that he take his FBI powers with him when he joined Special Counsel Robert Mueller's investigative (Witch Hunt) team. It seems that Mr. Strzok was keenly interested in keeping his powers to use intelligence sources as he did as an Agent as well as his ability to declassify documents. About that second power, what would he be needing to declassify? Would it have something to do with selectively leaking parts of the investigation? Here is what Judicial Watch has uncovered and it is worth the read.
As Written and Reported By Lukas Mikelionis for Fox News:
Anti-Trump FBI agent Peter Strzok insisted on preserving his security clearance and powers he held as a deputy assistant director at the agency before joining Special Counsel Robert Mueller's team, newly released emails show.
The emails, acquired by the conservative watchdog Judicial Watch, reveal that Strzok's supervisor agreed to make him a "floating" deputy who would be able to approve national security letters and declassify documents – all while working on the Mueller team investigating the Trump campaign's alleged collusion with the Russian government.
"Broadly, I need to be able to act at least in the capacity of my old CD [counterintelligence division] DAD [deputy assistant director] job – approve NSLs [national security letters], conduct [redacted] declassify information, [redacted] agent travel, requisitions, etc. Of those, the most problematic and one of the most essential is declassification authority," Strzok wrote in an email to Bill Priestap, FBI counterintelligence chief, dated July 13, 2017.
Trending: What James Carville Just Called 'The Caravan' Is Rather Shocking
Priestap wrote back a few days later, saying his request was approved: "In answer to your initial question, while assigned to the special counsel's office, you will retain your CD DAD authorities to include…….
take our poll - story continues below
Completing this poll grants you access to Great American Republic updates free of charge. You may opt out at anytime. You also agree to this site's Privacy Policy and Terms of Use.
KEEP READING THERE IS MORE AT THE LINK BELOW:
Strzok demanded declassification, other FBI powers before joining Mueller team, emails show | Fox News