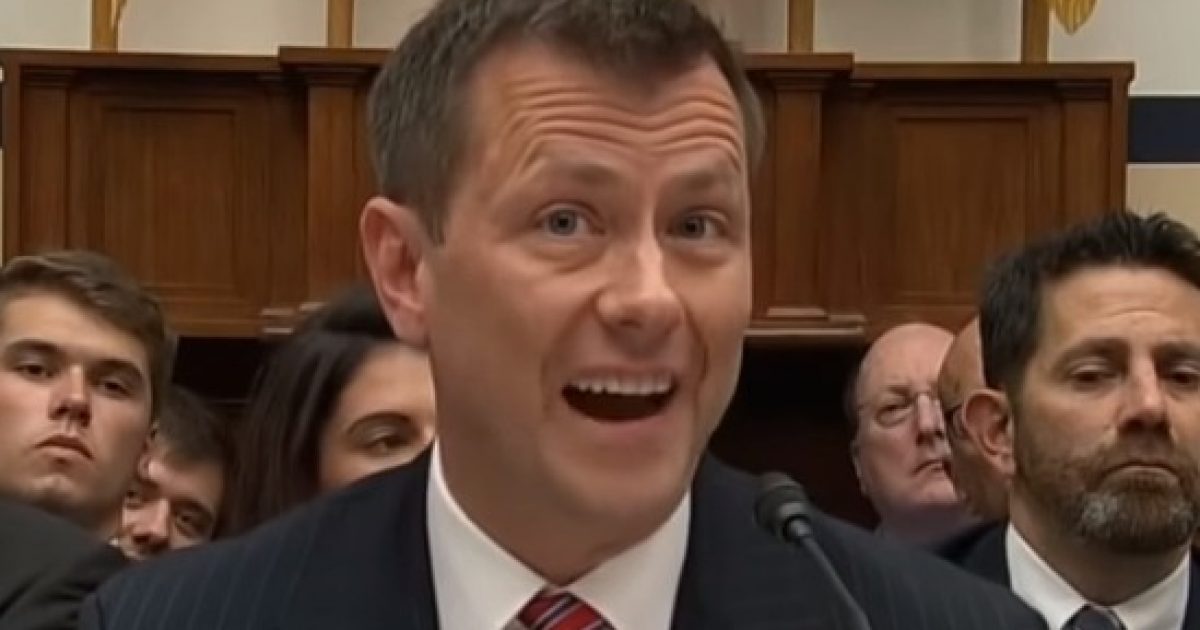 In an attempt to dodge Congressional oversight, Agent Peter Strzok claimed an FBI right that does not exist. In opening testimony with Representative Trey Gowdy, Strzok invoked the right to not comment on an on-going investigation. That is totally wrong and should not be allowed to stand and prevent proper oversight. Will Congress act on its rights?
As Written and Reported By Bruce Bialosky for Townhall:
We have seen the theater of Peter Strzok defiantly defending his actions while working for the FBI during the 2016 election cycle and in the aftermath with the investigations.  Once again, a "right" was established that the FBI does not have and one that harms our country by the continuing false affirmation.  
Trending: Kanye West: 'I Am Running for President of the United States'
The right asserted as supposedly told to him by an FBI attorney is that he could not comment on an ongoing investigation.  This is one of the two rights the FBI throws around when they do not want to comment on the work that Congress is reviewing as part of its oversight authority.  The other right the FBI likes to conjure up is that select testimony cannot be provided because of national security concerns.  Congress should decide whether any of these items are relevant to those two areas, not the Bureau.  
take our poll - story continues below
Should Congress Remove Biden from Office?
Completing this poll grants you access to Great American Republic updates free of charge. You may opt out at anytime. You also agree to this site's Privacy Policy and Terms of Use.
Ted Lieu (D-CA) stated while questioning Strzok during hearings that the Republicans could not show that there was any bias demonstrated by Strzok in his official capacity during the investigations.  How could we know and how could Congress know when both Strzok and FBI Director Christopher Wray stonewalled us about the investigation or providing documents from the FBI?  
The IG report stated they did not find evidence of bias in "decision making"; considering the massive amount of biased texts and the identification by the IG of bias, there is a serious question of whether there was bias in the decision making…..
THERE IS WAY MORE AT THE LINK DIRECTLY BELOW:
FBI, You Don't Have That Right – Bruce Bialosky