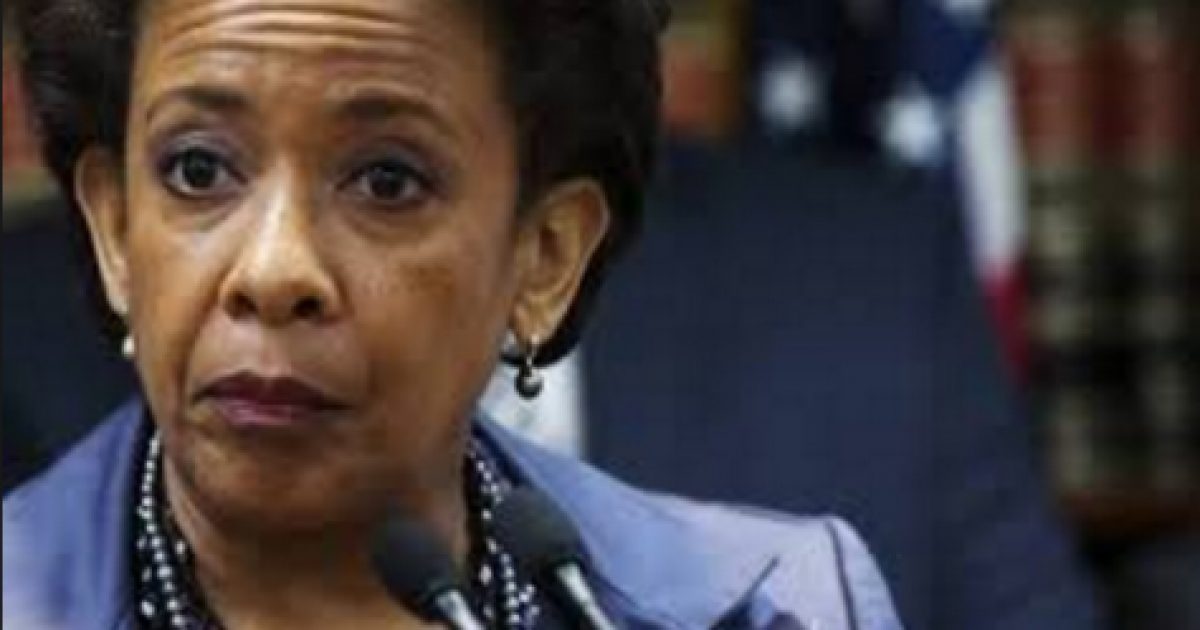 Loretta Lynch, the former Attorney General under former President Barack Obama needs to be asked some pertinent questions about her tenure. Some of the questions fall into the What Did You Know And When Did You Know It bank of questions.
These are the types of questions that if you are a liberal, you may be afraid to ask because you already know the answer. The questions run the gamut from Bill Clinton speaking engagements to Russians trying to bribe their way into the Uranium One deal. You could throw in a few about unmasking and use of the IRS as well. Here is a go-to list if you get the opportunity to ask her yourself.
As Written By Jack Hellner for the American Thinker:
Trending: Nigel Farage Warns of Globalist Plot
Here are a few questions for Loretta Lynch that reporters, Democrats and many Republicans are afraid to ask because they won't like the answers:
take our poll - story continues below
Completing this poll grants you access to Great American Republic updates free of charge. You may opt out at anytime. You also agree to this site's Privacy Policy and Terms of Use.
Why did you threaten the FBI informant on the uranium deal with jail if he told Congress and the public what he knew?
Should Eric Holder, Hillary and the Obama administration have approved the uranium deal to Russia knowing that they were under Federal investigation for corruption and kickbacks?  Mueller was involved in the investigation, so do you think he should be investigating the supposed Russian collusion today?
Is there any way that Bill Clinton should have been allowed to accept $500,000 from Russia for a speech and meet with Putin while Hillary was Secretary of State? Doesn't over $100 Million in donations to the Clinton Foundation after the uranium deal was completed have all the appearances of kickbacks? What else could they be?
Is there any way that a FISA warrant should have been attained based on the obvious fake Russian dossier trashing Trump?
If the Obama Administration, CIA, FBI and others were actually worried about Russian collusion in the election, wouldn't they have also spied on Hillary and………
THERE'S MORE HERE KEEP READING: