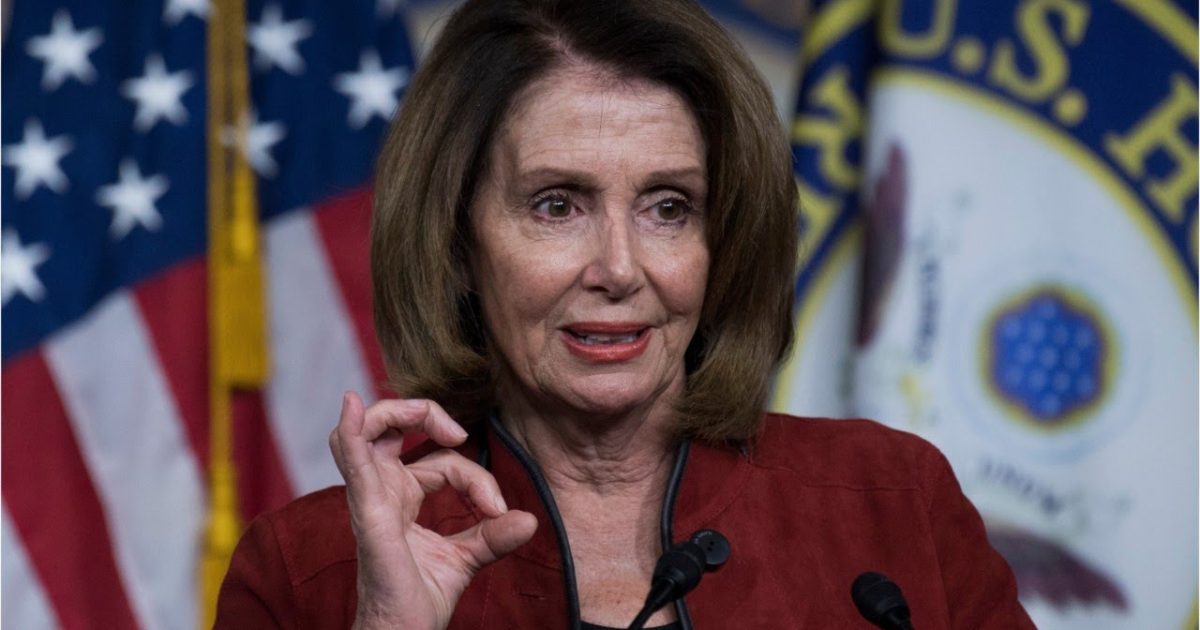 House Minority Leader Nancy Pelosi has taken a vow to avenge former President Barack Obama. What does Nancy mean by that? How has Barack been so wronged that she will have to ride to battle for him? It seems that Nancy Pelosi, along with the rest of the Democratic party feel that they were robbed by Senate Majority Leader Mitch McConnell of a Supreme Court nomination at the end of President Obam's term of office. They would not let the nomination of Merrick Garland proceed following the February 2016 death of Associate Justice of the Supreme Court Antonin Scalia. President Donald Trump successfully nominated Judge Neil Gorsuch for the vacant seat. Someone tell Ms. Pelosi that elections have consequences. Obama said so.
As Written and Reported By Peter Hasson for the Daily Caller:
Is she ok?
Trending: Damning New Evidence "Appears"
House Minority Leader Nancy Pelosi promised to "avenge" former President Barack Obama in a bizarre fundraising email sent out on Monday afternoon.
take our poll - story continues below
Should Congress Remove Biden from Office?
Completing this poll grants you access to Great American Republic updates free of charge. You may opt out at anytime. You also agree to this site's Privacy Policy and Terms of Use.
The Democratic Congressional Campaign sent out a letter under Pelosi's name that claimed she is going to make Republicans pay for confirming President Donald Trump's nominee to replace Justice Anthony Kennedy.
Pelosi claimed that Republican ad-buys on behalf of Trump's nominee will "eviscerate our chance to make Republicans pay for the Supreme Court seat they STOLE from President Obama."
"But I'm determined to avenge President Obama if it's the last thing I do," she claimed, before asking supporters to click on a link to donate.
The House of Representatives doesn't play a role in confirming Supreme Court nominees, which the Constitution leaves to the Senate.
The DCCC has previously faced scrutiny for blatantly misleading supporters to entice donations…….
THERE IS WAY MORE HERE CLICK THE LINK BELOW TO CONTINUE READING:
Nancy Pelosi Vows To 'Avenge President Obama If It's The Last Thing I Do' | The Daily Caller