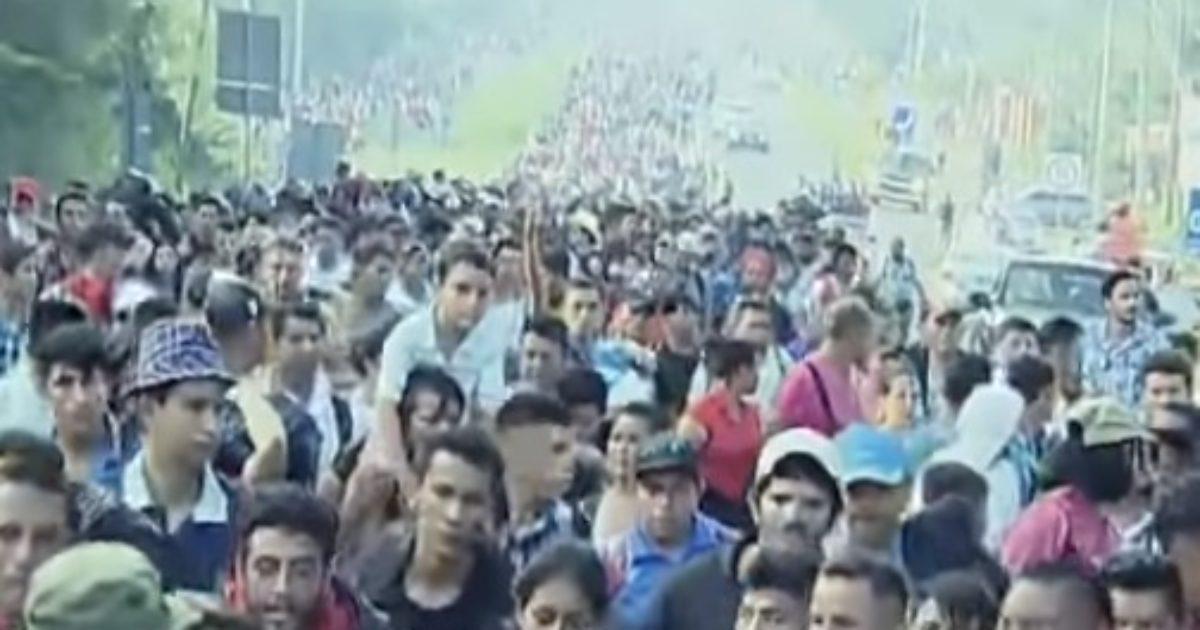 You need to pay attention to the actions of the caravan migrants from Honduras and the support that they are receiving from other demonstrators. This is not a bunch of asylum seeking, desperate migrants. This is a group that means to force the border and makes demands that they are not entitled to in any way. They intend to test not only the President but the resolve of the nation to resist what is nothing less than invasion. If you can get beyond the staged photos, take a close look at what the majority of these "caravaners" consist of. They are mostly young and male. The women and children are just staged for photo ops for a willing mainstream globalist media.
As Written and Reported By Monica Showalter for the American Thinker:
All about challenging Trump and the idea of rule of law in the U.S. Naturally, they're leftists.
Trending: Nunes Tells Dems to Get Off The TV Circuit And Go Do The Memo Redaction
Waving the flag of the country they're desperate not to be sent back to, and burning tires in front of the Tegucigalpa-located embassy of the nation they're supposedly desperate to live in, the Honduras caravan migrants, their organizers and their supporters don't exactly come off as big fans of the United States.
take our poll - story continues below
Should Congress Remove Biden from Office?
Completing this poll grants you access to Great American Republic updates free of charge. You may opt out at anytime. You also agree to this site's Privacy Policy and Terms of Use.
Here's how the Daily Mail captioned one of its photos, seen here:
In Tegucigalpa, Honduras protesters burn tires at the US embassy during a march in support of the caravan of migrants on Friday. Hundreds of people marched to express their solidarity with the caravan of migrants trying to reach the United States
And as it happened, it was led by the Guatemala-arrested-and-deported organizer of the caravan, the far-left Honduran politician and supporter of Hugo Chavez and Mel "cowboy hat" Zelaya, Bartolo Fuentes.
Nor does the caravan come across as entirely free of thugs intent on harming others: According to the Daily Mail…..
WAIT! THERE IS EVEN MORE. KEEP READING AT THE LINK BELOW:
Why caravan migrants wave Honduran flags and burn tires in front of U.S. embassy