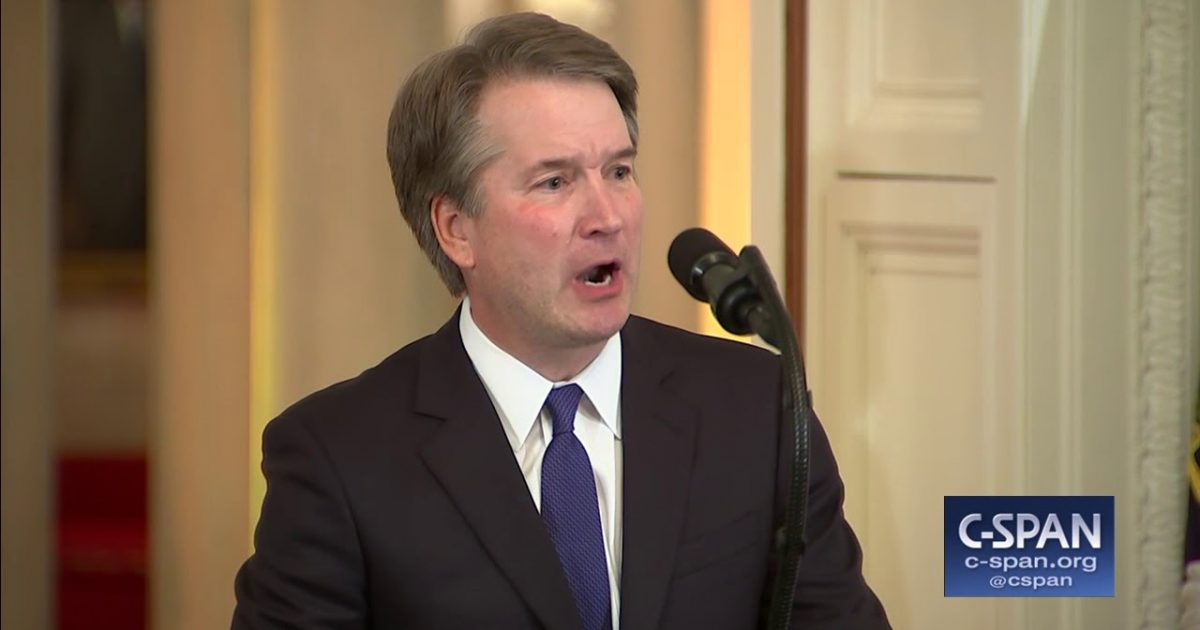 The overreach of the Democratic party to deny the nomination of Judge Brett Kavanaugh has never been more obvious. When you consider that they are demanding millions of pages of documents and that they oppose his nomination regardless, then why bother? About the only thing they that have not requested is interviews with his kindergarten classmates. Here is why the Republicans should give this the old stiff-arm and just push on by.
As Written and Reported by Matt Vespa for Townhall:
While all eyes are on Ohio's 12th congressional race and its special election, there is another battle brewing: the fight to confirm Supreme Court nominee Brett Kavanaugh. Senate Democrats have vowed to fight this nomination with every fiber of their being, though the ground game to do so has been remarkably lackluster—and progressives have noticed. We'll get to that in a second, but for now—Democrats want all the documents relating to Kavanaugh's time in the Bush White House.
Trending: Failed Presidential Candidate Hillary Clinton May Have Just Found a "New Job"
Judge Kavanaugh is from the D.C. Circuit Court of Appeals. President Trump selected him upon news of Justice Anthony Kennedy's retirement, which occurred at the end of July. The Bush documents are part of a delay strategy from Democrats. There are millions of pages to sift through, and not nearly enough staffers at the National Archives to turn over those pages within the timeframe Republicans want to confirm Kavanaugh. Senate Judiciary Committee chair Chuck Grassley (R-IA) has requested some of the Bush documents, but not all of them (via WaPo):
take our poll - story continues below

Is Biden's Vaccine Mandate Unconstitutional?

Completing this poll grants you access to Great American Republic updates free of charge. You may opt out at anytime. You also agree to this site's Privacy Policy and Terms of Use.

Senators escalated a bitter dispute over Brett M. Kavanaugh's documents — signaling a contentious confirmation fight ahead for the Supreme Court nominee even as senators on Tuesday successfully installed another appellate judge under President Trump…….
KEEP READING THERE IS MORE AT THE LINK BELOW:
Did Democrats Overreach On Their Strategy To Block Trump's SCOTUS Nominee?