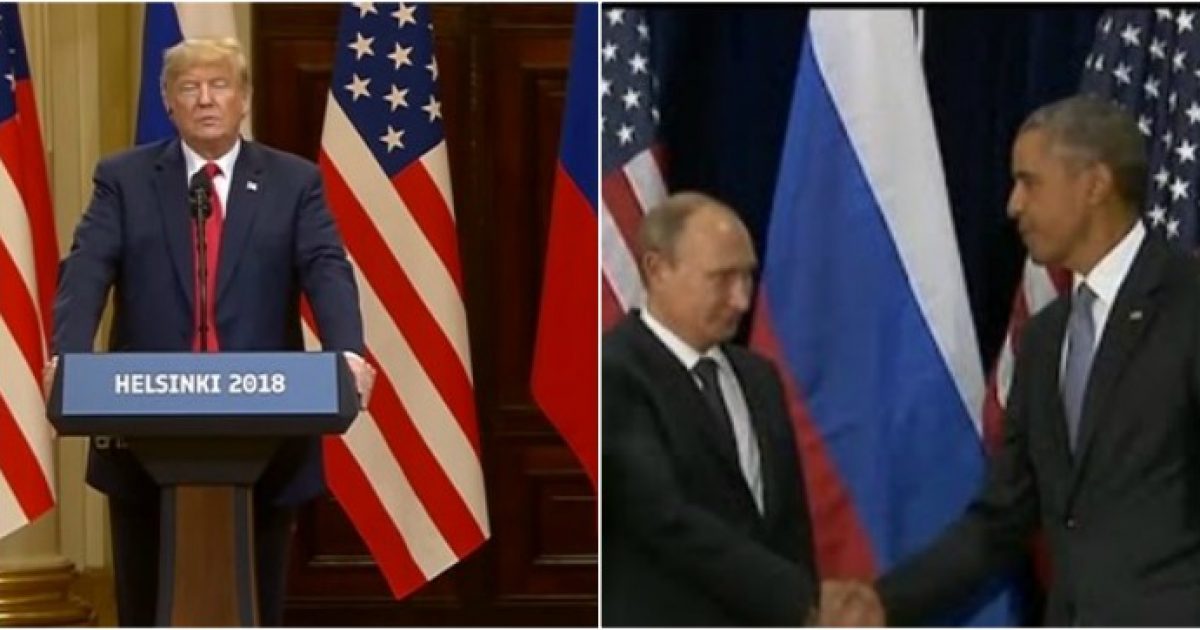 Former Speaker of the House Newt Gingrich weighs in on Trump, Putin, and Obama. Mr. Gingrich is both critical and then supportive of President Trump. He holds the President accountable for his blunder in the Helsinki press conference and urged him to straighten it out immediately. He then notes that the President does that. From that point, and you must read this, he points out where the Russian problem really lies and who is responsible. A very good read.
As Written and Reported By Newt Gingrich for Fox News:
The firestorm over the Trump, Putin meeting proves we are in the early stages of a cultural civil war in which the left sees itself losing.
President Trump's summit Monday with Russian President Vladimir Putin in Helsinki created a firestorm of controversy. President Trump seemed to be publicly siding with the Russian dictator against the American intelligence agencies.
The initial appearance was so bad that I tweeted: "President Trump must clarify his statements in Helsinki on our intelligence system and Putin. It is the most serious mistake of his presidency and must be corrected – immediately."
After flying home from Helsinki and reviewing the tape and transcript of his press conference with Putin, President Trump said he has "full faith and support for America's great intelligence agencies" and that he accepts "our intelligence community's conclusion that Russia's meddling in the 2016 election took place."
Trending: World Wide Web Founder Worried About the Growing Power Wielded by Google and Facebook
In his remarks to members of Congress Tuesday that were televised by the media, President Trump went on to admit that he realized he needed to clarify his statements in Helsinki. The president said: "It should have been obvious – I thought it would be obvious – but I would like to clarify, just in case it wasn't. In a key sentence in my remarks, I said the word 'would' instead of "wouldn't." The sentence should have been: I don't see any reason why I wouldn't – or why it wouldn't be Russia. So just to repeat it, I said the word 'would' instead of …….
take our poll - story continues below
Should Congress Remove Biden from Office?
Completing this poll grants you access to Great American Republic updates free of charge. You may opt out at anytime. You also agree to this site's Privacy Policy and Terms of Use.
KEEP READING THERE IS EVEN MORE AT THE LINK BELOW:
Newt Gingrich: The truth about Trump, Putin, and Obama | Fox News