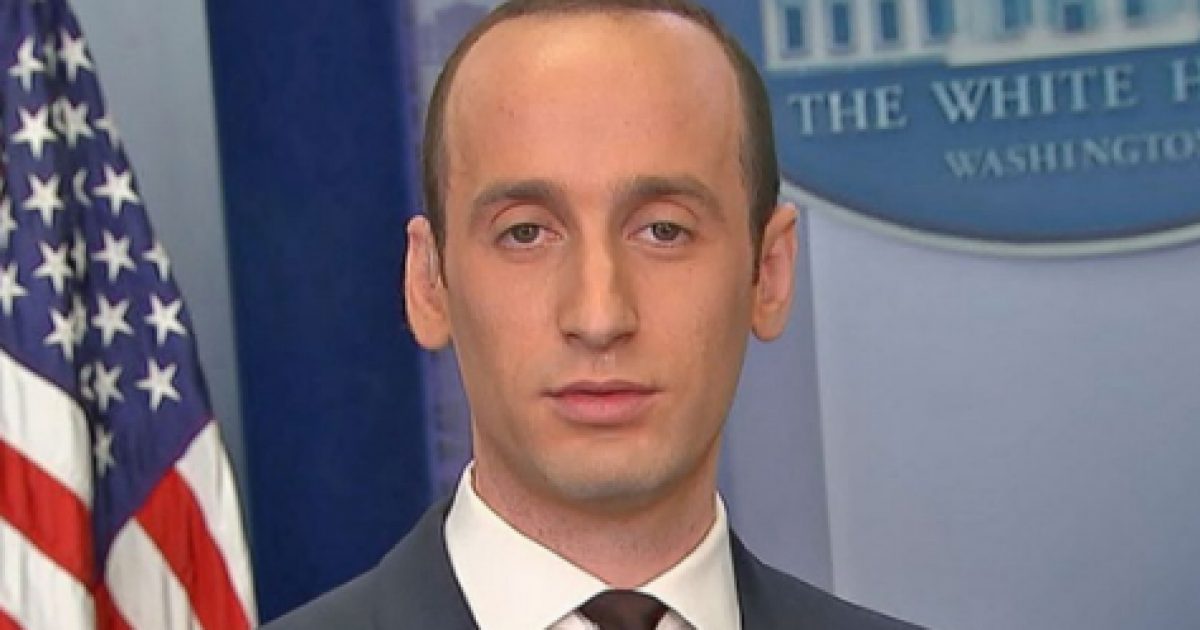 Senator Lindsey Graham of South Carolina has had run-ins with Stephen Miller in the immigration battle of past years. Senator Graham was in the Gang of Eight and Miller was his nemesis then and seems to be the same this year. One thing is sure, from the comments from the Trump staff, Stephen Miller is doing exactly as the President wants. It is strange that a Senator would target a staff member. 
As Written and Reported By David Nartosko for the Daily Mail:
Lindsey Graham claims 32-year-old Trump aide Stephen Miller is torpedoing any possibility of a Senate deal on immigration reform
Graham called Miller 'an outlier' and complained that he's too much of a hardliner and has too much influence with the president
White House fired back and said it's Graham who's the outlier
'As long as Stephen Miller is in charge of negotiating immigration, we are going nowhere,' Graham said
Tensions are flaring between the White House and a moderate Republican senator who claimed a young Trump aide was standing in the way of a bipartisan deal on immigration reform.
South Carolina Sen. Lindsey Graham, a longtime advocate of comprehensive immigration reform that leans in the direction of Democrats, blasted hardline Trump-whisperer Stephen Miller Sunday as a meddlesome 'outlier.'
The White House fired back, using the same word to describe Graham in a Washington version of 'I know you are, but what am I?"
Graham's complaint is that Miller, 32, has long been undercutting Trump's ability to cut a deal that might have made Friday's government shutdown unnecessary.
'As long as Stephen Miller is in charge of negotiating immigration, we are going nowhere. He's been an outlier for years,' Graham told reporters at the Capitol on….
THERE IS WAY MORE HERE KEEP READING:
Trending: Did NBC Journalist Just Side With President Trump?
Stephen Miller in Lindsey Graham's crosshairs | Daily Mail Online
take our poll - story continues below
Completing this poll grants you access to Great American Republic updates free of charge. You may opt out at anytime. You also agree to this site's Privacy Policy and Terms of Use.