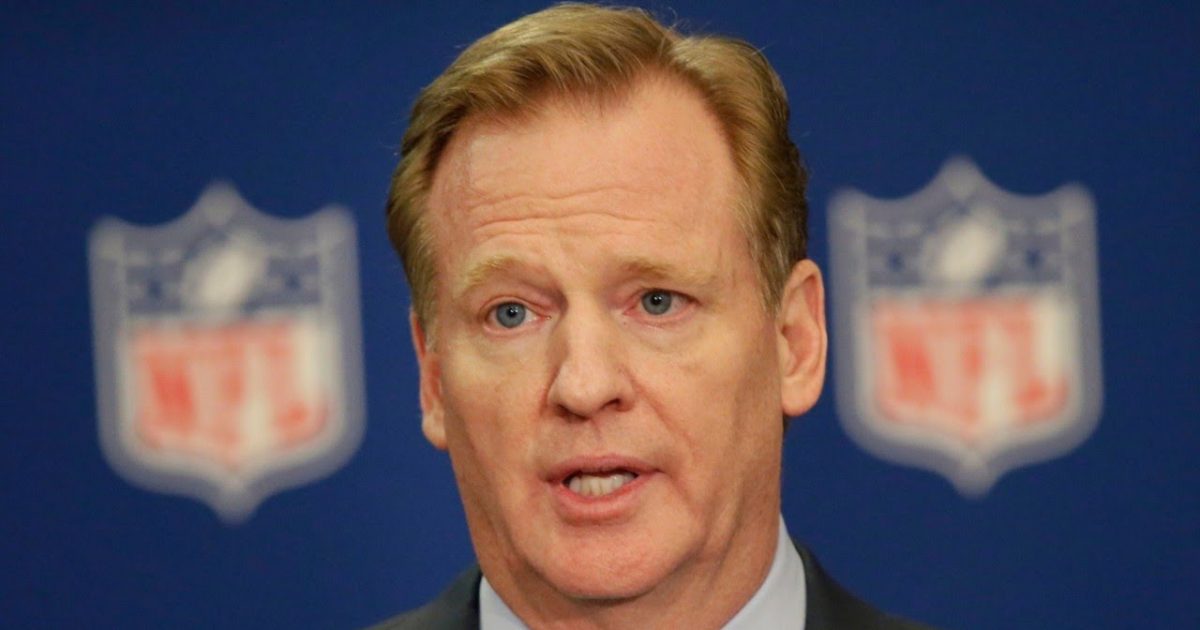 In all the uproar over the idea that NFL players will be required to stand for the National Anthem, one important factor has been overlooked. It was said earlier by an NFL owner that all of his players are paid performers. The football field is the owner's stage and they will act on it as per his directions. After all, National Football is just that – entertainment. And if they try to hide behind a plea of being treated like slaves, they can resign their contracts and be free again. 
As Written By Hank Berrien for the Daily Wire:
Speaking on Adam Schefter's Know Them From Adam podcast, Tampa Bay Buccaneers defensive lineman Gerald McCoy responded to NFL Commissioner Roger Goodell's letter to all 32 teams that stated he wants players to stand for the national anthem, saying there's "gonna be an uproar" if Goodell's dictum is obeyed.
Trending: World Wide Web Founder Worried About the Growing Power Wielded by Google and Facebook
McCoy, who has no plans to kneel during the anthem, warned, "I don't think guys are gonna like it. I think it's gonna be an uproar if that is to happen because you're basically taking away a constitutional right to freedom of speech. If guys wanna have a, I guess you would call it a peaceful protest, I don't think it's right to take that away." He added:
take our poll - story continues below

Should Congress Remove Biden from Office?

Completing this poll grants you access to Great American Republic updates free of charge. You may opt out at anytime. You also agree to this site's Privacy Policy and Terms of Use.

I had two teammates who did it, in Mike Evans and DeSean Jackson. That's their right to do that. And if they're gonna do it, they're gonna have support of the whole team. But if you take that away from them, there's gonna be an uproar. It's just gonna happen, because now it's just like you have a voice at one point, but then you don't at this point. And, that's our right … it's a constitutional right that we have, and if you take that away, I don't think people are gonna take too kindly to it.
Goodell stated in his letter that he ……
KEEP READING HERE:
NFL Player: There's 'Gonna Be An Uproar' If Players Are Forced To Stand | Daily Wire