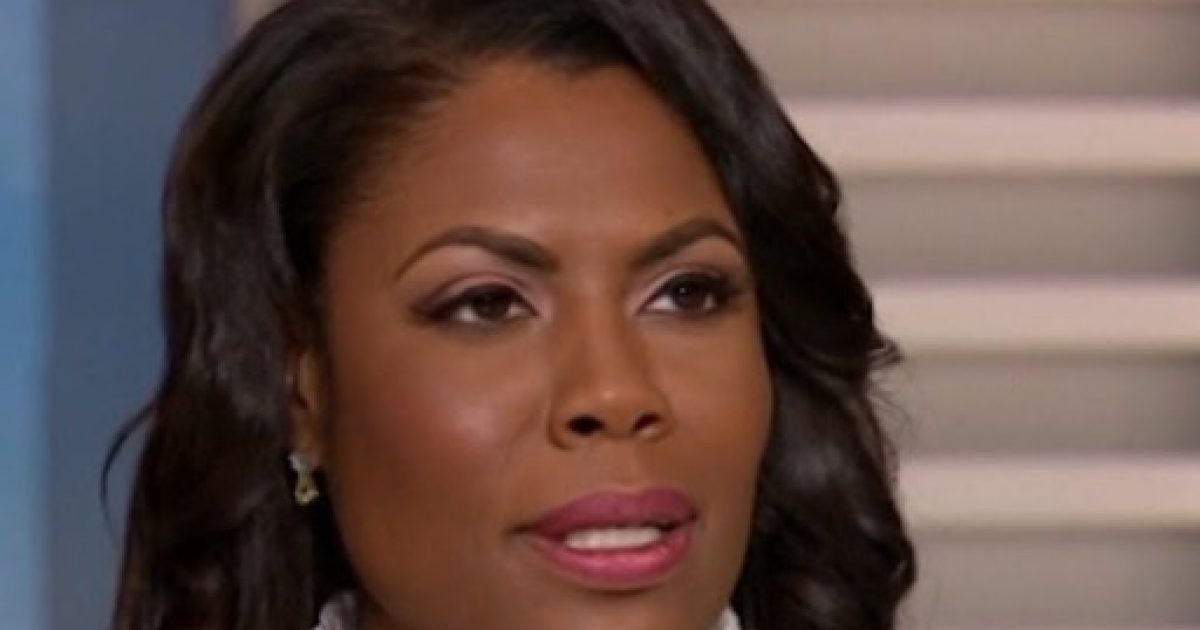 [VIDEO]  House aide Omarosa Manigault has secret recordings from the White House! WAIT! ISN'T THIS A FELONY??? The recordings were made in the Situation Room of the White House using her personal cell phone. The Situation Room is a highly classified area and this should never have been allowed to happen. It appears that Omarosa is a loose cannon and her actions now speak to some of the reasons that she was terminated from the White House. Now she has written an attack book against the President and is engaged in trying to defend her actions and reputation. This needs to be looked at with an aim to prosecute.
WATCH: Guess who blocked prominent African Americans from being hired by Trump's White House… Omarosa. pic.twitter.com/XrtIQaNYkY

— Tim Young (@TimRunsHisMouth) August 13, 2018
"The media ridiculed and mocked Omarosa for the full year she was in the White House and now she writes a book, and she's an oracle." pic.twitter.com/2E5yYX7TIb

Trending: George Papadopoulos suspects he was targeted in a sting operation and wants Congress to investigate

— GOP (@GOP) August 12, 2018
take our poll - story continues below
Completing this poll grants you access to Great American Republic updates free of charge. You may opt out at anytime. You also agree to this site's Privacy Policy and Terms of Use.
As Written and Reported By Emily Zannoti for the Daily Wire:
Shocking evidence emerged Sunday that fired White House aide Omarosa Manigault secretly recorded White House Chief of Staff John Kelly in a classified area of the White House.
Omarosa appeared on NBC's "Meet the Press" to discuss allegations — made in her new tell-all book — that President Donald Trump is suffering from a debilitating mental illness and regularly uses racial slurs in conversation with White House employees.
To offer proof that she did record conversations in the White House, Omarosa played a tape of her own firing on "Meet the Press," recorded, Omarosa claims, in a highly-classified area of the White House commonly known as a "situation room."
WATCH: Omarosa releases secret tape of John Kelly firing from White House #MTP pic.twitter.com/KtNEiuPkqz

— Meet the Press (@MeetThePress) August 12, 2018
She justified the action by saying that White House employees need to constantly watch their backs.
This is crazy: Omarosa secretly recorded Chief of Staff John Kelly IN THE SITUATION ROOM pic.twitter.com/08AWjEpqJb

— Robert Maguire (@RobertMaguire_) August 12, 2018
WAIT! THERE IS MORE! KEEP READING AT THE LINK BELOW:
Omarosa Secretly Recorded White House Chief Of Staff John Kelly In The Situation Room | Daily Wire