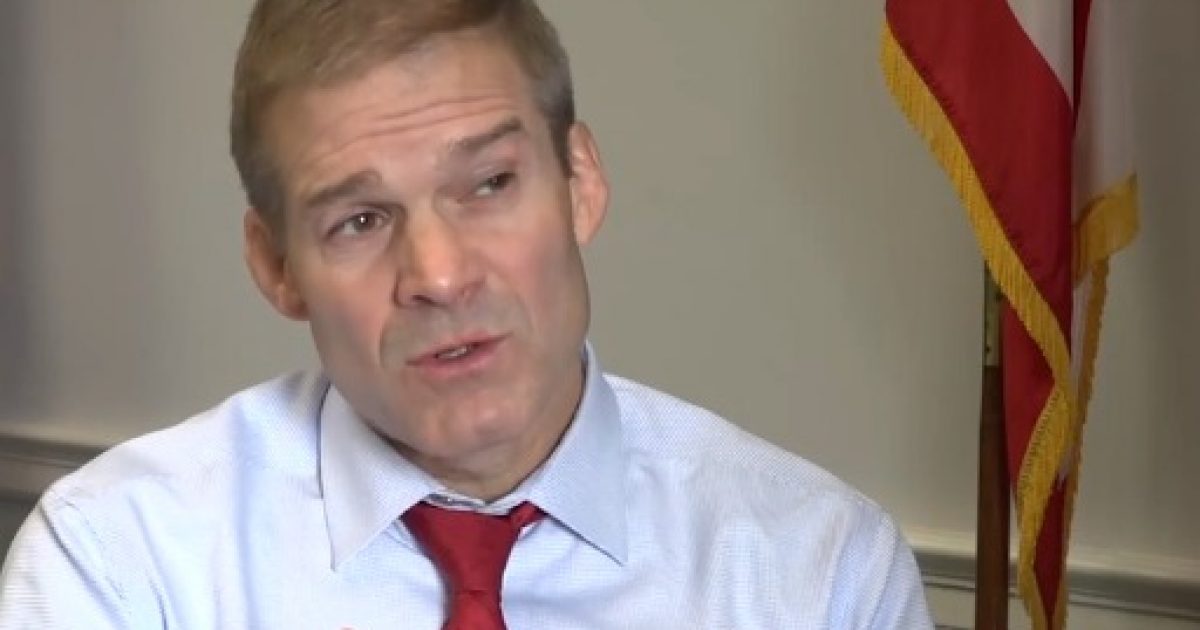 Ohio Republican Representative Jim Jordan will be in the race for Speaker of the House. That information was revealed in an interview today. The current Speaker, Paul Ryan, has announced his retirement, so the race is on. Representative Jordan is held in high regard by President Trump and that will go a long way towards the election. 
As Written and Reported By Matthew Boyle for Breitbart:
Rep. Jim Jordan (R-OH), the founding chairman of the House Freedom Caucus who President Donald Trump says is a "warrior," plans to enter the House Speaker's race to succeed outgoing Speaker Paul Ryan, he confirmed in an exclusive interview on The Curt Schilling Podcast on Breitbart News on Monday.
"If and when there is a Speaker's race, I plan on being part of that discussion," Jordan told Schilling in the exclusive interview.
"Right now, the most important thing is we do what we said," Jordan added. "We get the right kind of immigration bill across the finish line, we actually make the tax cuts permanent, we fight for the values we told the American people [we would], we reform welfare. I mean, these are the kind of things we told the American people we were going to do and I think more important than who the Speaker is next year is what we do this year because if we don't do the right things this year we might not have a race for Speaker. Maybe it would be a race for minority leader so let's stay focused on what we got to do and everything else will take that step."
The race to replace Ryan as Speaker–whether it happens on Ryan's schedule at the end of this Congress or if it happens sooner–is surely going to be a battle for the heart and soul of the new Republican Party. Ryan has carried on the leadership style of ousted former House Speaker John Boehner, while every candidate for the Speakership in Ryan's wake……
KEEP READING THE REST OF THE STORY BY CLICKING THE LINK BELOW:
Trending: Explosive Allegation Rocks the Election in Georgia
Exclusive — Jim Jordan Confirms Speakership Bid Plans: 'I Plan on Being Part of That Discussion' | Breitbart
take our poll - story continues below
Completing this poll grants you access to Great American Republic updates free of charge. You may opt out at anytime. You also agree to this site's Privacy Policy and Terms of Use.