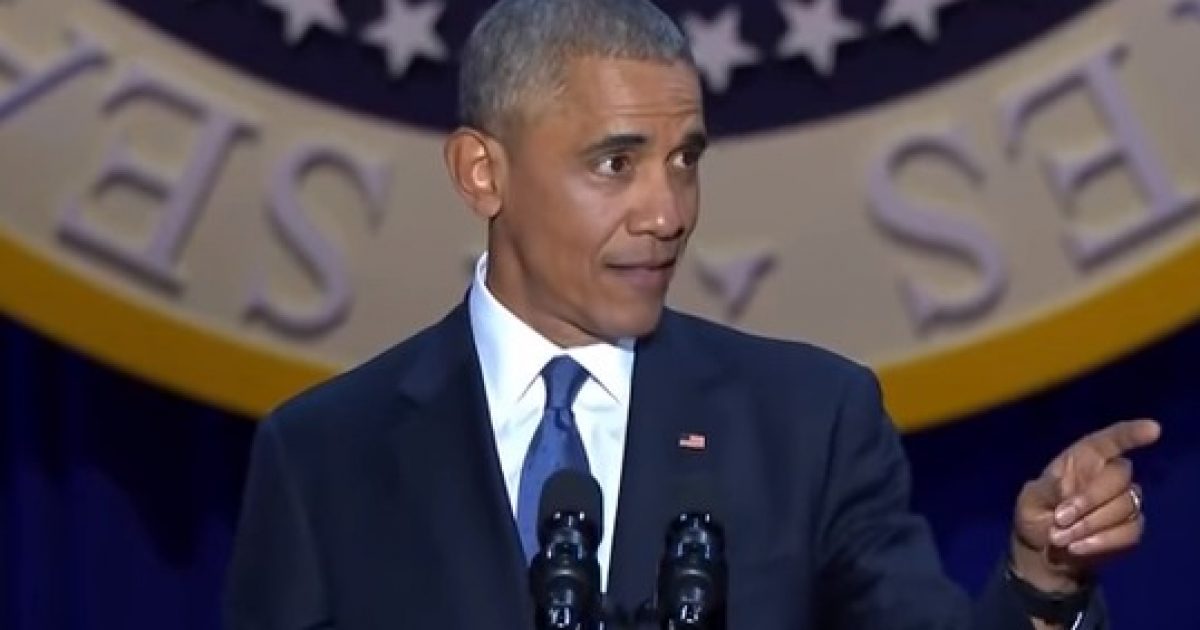 In a lot of ways, you can say that in fundamentally transforming America, Obama Won. There has been a paradigm shift in society that has brought identity politics back to the forefront. Everybody has been re-divided along the lines of gender, race, and ethnicity. As you read through this you will see where we were before Obama and where we are now. It is not a better place. How do we get it back?
It was no accident that in the days after he left office, the Obamas cut nearly $60 million in book and film deals, while Obama himself took off to millionaires' yachts and islands to deplore the Trump Administration, whose policies were beginning to help the unemployed that had been most left behind by his own boutique environmental and regulatory policies so cherished by the affluent.
As Written By Victor Davis Hanson for American Greatness:
Trending: Did NBC Journalist Just Side With President Trump?
We are five days away from fundamentally transforming the United States of America.
take our poll - story continues below
Completing this poll grants you access to Great American Republic updates free of charge. You may opt out at anytime. You also agree to this site's Privacy Policy and Terms of Use.
—Barack Obama, October 30, 2008
By traditional metrics, Barack Obama's presidency was mostly a failure. The economy, in a new first, never hit annualized growth of 3 percent. His signature domestic policy—Obamacare—caused chaos. Millions lost their coverage and doctors, and paid far more in deductibles and premiums. The stagnant recovery after the 2008 recession was the worst in 50 years.

Myriads of new regulations, higher taxes, and socialist jawboning vegetated the economy. Scandals at the IRS, Department of Veterans Affairs, FBI, CIA, National Security Agency, Justice Department, General Services Administration, and National Security Council abounded. Obama weaponized the federal government by punishing opponents through the IRS, monitoring suspect reporters, scapegoating and jailing a video maker, and using the deep state to exonerate Hillary Clinton from serial wrongdoing and to sabotage the 2016 Trump presidential campaign.

Abroad, a diplomatic "reset" empowered Vladimir Putin's Russia from the Crimea to the Middle East. The Iran deal legitimized Iran's ascendant Middle East hegemony. Chinese trade cheating was of no concern. ISIS was but a "JV" terrorist clique. North Korea freely pointed nuclear missiles at the West Coast. Israel and the Gulf monarchies and Egypt were no longer close allies. Outreach and deference instead were shown to Cuba, Nicaragua, and Venezuela. "Lead from behind" bombing of Libya led to a disaster. Nonexistent "red lines" in Syria, flexible nonproliferation "deadlines" issued to Iran, and…..
WAIT! THERE IS WAY MORE. KEEP READING AT THE LINK BELOW:
Obama Won – American Greatness