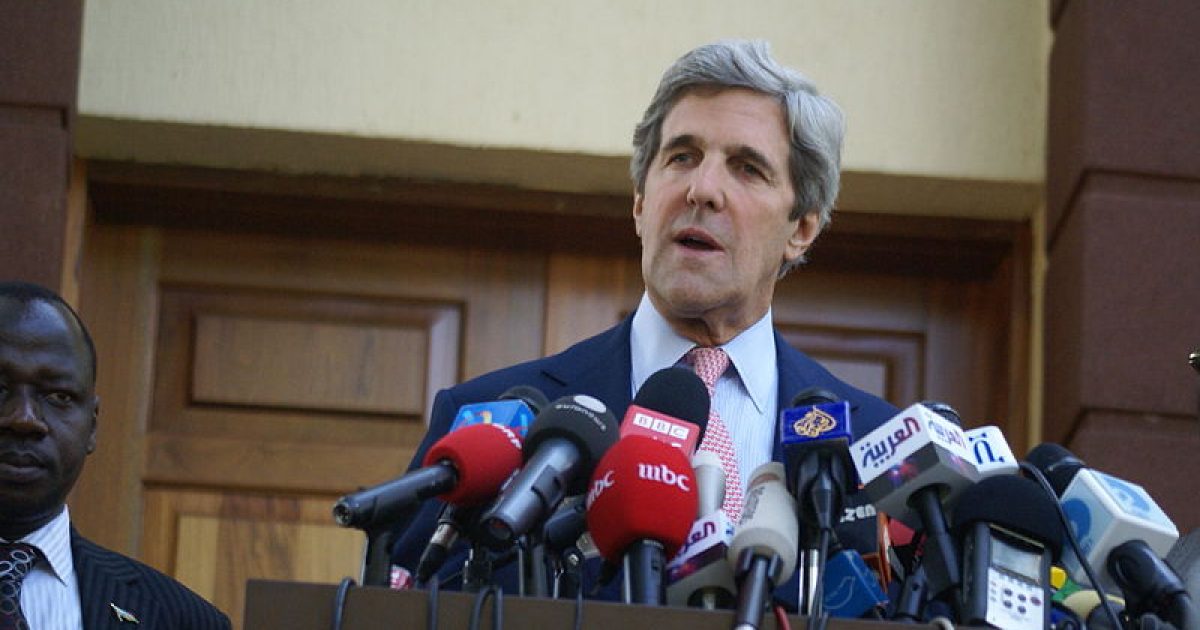 Members of the Obama and John Kerry State Department are in danger of being blown out of the water as more and more is revealed about the FISA warrant and the Steele dossier. It seems that the John Kerry run SOS office did its level best to facilitate the organizing and distribution of the Steele dossier. That worked closely with Fusion GPS who were acting on behalf of the Hillary Clinton campaign. This lates document release that was through the efforts of Judicial Watch reveal more of the deep state in action against Donald Trump.
As Written and Reported By Aaron Klein for Breitbart:
Documents released on Saturday related to the wiretapping of former Trump campaign adviser Carter Page reveal information that contributed to the government's application to monitor Page originated with the State Department under the Obama administration in October 2016.
Trending: Kanye West: 'I Am Running for President of the United States'
That detail may be particularly relevant since numerous officials from John Kerry's State Department have been fingered for playing roles in the distribution – and in one case, possibly also the compilation – of the largely discredited, 35-page anti-Trump dossier which focused in significant part on Page.
take our poll - story continues below
Should Congress Remove Biden from Office?
Completing this poll grants you access to Great American Republic updates free of charge. You may opt out at anytime. You also agree to this site's Privacy Policy and Terms of Use.
Much of the interaction between the State Department and the dossier author took place just prior to the October 2016 date mentioned in the newly released Page documents. Dossier author Christopher Steele, a former British spy, was commissioned to produce the questionable document by the controversial Fusion GPS opposition research firm, which was paid for its anti-Trump work by Hillary Clinton's 2016 presidential campaign and the Democratic National Committee.
State Department official Jonathan Winer admitted to exchanging documents and information with Steele, and passed the dossier contents to other officials at the State ….
KEEP READING THERE IS EVEN MORE ON THIS STORY AT THE LINK BELOW:
Carter Page Surveillance Documents Indicate State Department Provided Initial Info After Interacting with Hoax Dossier Author | Breitbart