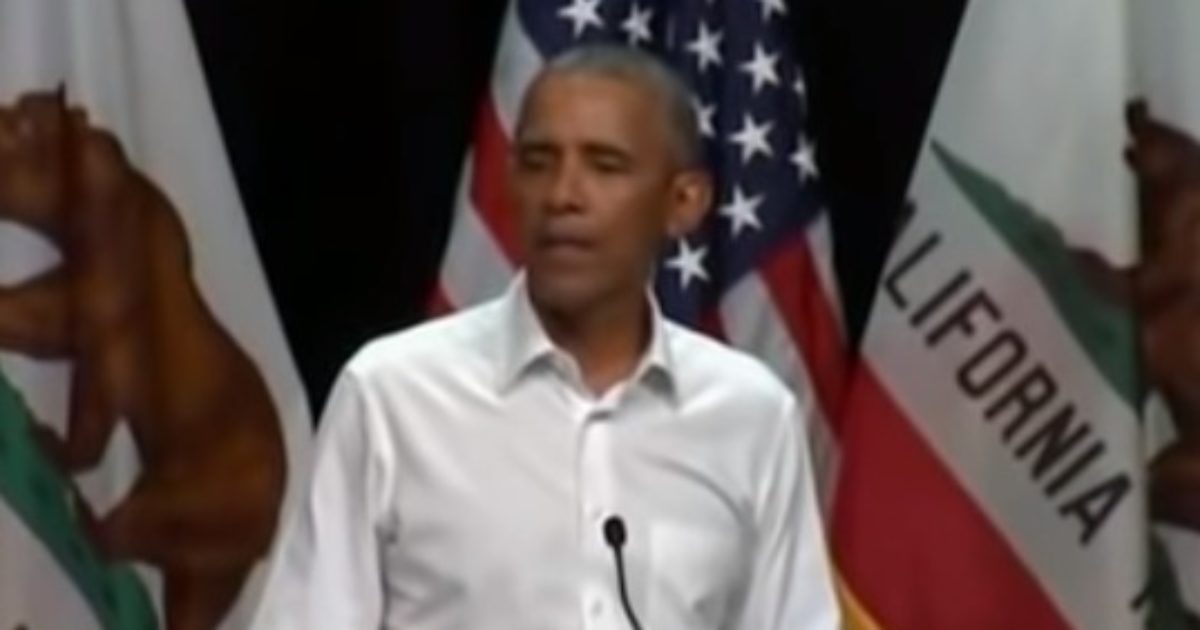 Former President Barack Obama has hit the campaign trail for all the Democrats in the world. that is what the party and the media would have you to believe. He is there to talk about the good in the Democrat candidates and the bad in the GOP candidates. It is also true that not every Democrat wants his help. Some are downright shy about him helping. But before Mr. Obama gets to the candidates, let him tell you a little about himself. That is a subject he keeps taking to higher levels.
As Written and Reported By Kyle Olson for the American Mirror:
Barack Obama was supposed to be campaigning for Congressional candidates in California on Saturday, but that wouldn't stop him from talking about himself.

Trending: Trump won? How did this analyst come to that conclusion?

A lot.

take our poll - story continues below

Who would you vote for if the elections were held today?

Completing this poll grants you access to Great American Republic updates free of charge. You may opt out at anytime. You also agree to this site's Privacy Policy and Terms of Use.

All told, Obama referred to himself at least 63 times during his 23-minute speech. That's an average of once every 23 seconds.
Responding to chants of "Yes We Can," Obama referred to himself 8 times in the first minute.

"It is good to be back in California. It is good to be back. I love you, too!" Obama said.

"I do. I, um, I, I, I just, I, I just had time to spend with some amazing Democratic candidates for Congress," he said.

But before he could focus on them, he had to focus on himself.

After saying he was going to talk about the candidates, Obama said, "But before I do so, I was telling them I went to Disneyland twice when I was younger."

After telling the crowd he was kicked out of the park for smoking, he said, "At the time I was a teenager, I was rebellious."

"I love you, Obama!" a fan interrupted moments later……..
THERE IS WAY MORE AT THE LINK BELOW. KEEP READING:
While campaigning for others, Obama INCREASES talking about himself – to every 23 seconds! – The American MirrorThe American Mirror