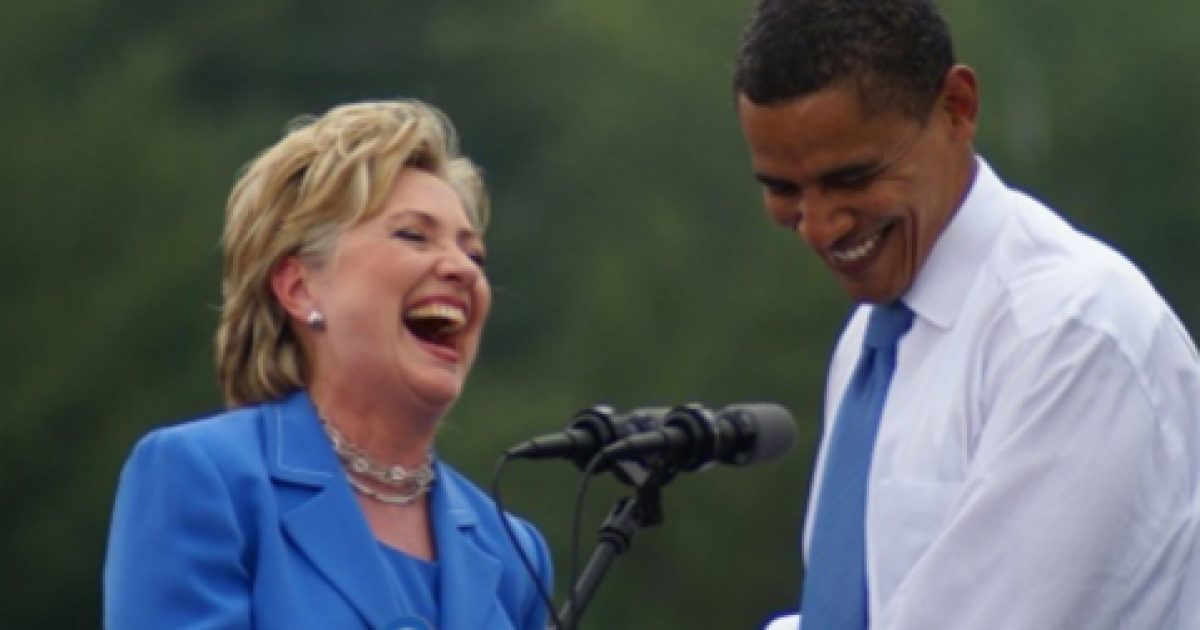 It is really simple criminal science why and how Hillary Clinton escaped prosecution for her private email server and the compromising of hundreds of classified emails. Not only that, she lied to everyone about her involvement in the whole nasty business. It has been revealed through recovered emails that the President was also communicating with Secretary of State Clinton though her compromised system. She could not tumble without dragging the President into it. Mr. Obama had a vested interest in his legacy to keep Hillary clean.
As Written and Reported By Andrew C. McCartthy for the National Review:
From the first, these columns have argued that the whitewash of the Hillary Clinton–emails caper was President Barack Obama's call — not the FBI's, and not the Justice Department's. (See, e.g., here, here, and here.) The decision was inevitable. Obama, using a pseudonymous email account, had repeatedly communicated with Secretary Clinton over her private, non-secure email account.
Trending: CNN Panel Bashes Hillary Clinton?
These emails must have involved some classified information, given the nature of consultations between presidents and secretaries of state, the broad outlines of Obama's own executive order defining classified intelligence (see EO 13526, section 1.4), and the fact that the Obama administration adamantly refused to disclose the Clinton–Obama emails. If classified information was mishandled, it was necessarily mishandled on both ends of these email exchanges.
take our poll - story continues below
Completing this poll grants you access to Great American Republic updates free of charge. You may opt out at anytime. You also agree to this site's Privacy Policy and Terms of Use.
If Clinton had been charged, Obama's culpable involvement would have been patent. In any prosecution of Clinton, the Clinton–Obama emails would have been in the spotlight. For the prosecution, they would be more proof of willful (or, if you prefer, grossly negligent) mishandling of intelligence. More significantly, for Clinton's defense, they would show that Obama was complicit in Clinton's conduct yet faced no criminal charges…….
THERE IS EVEN MORE HERE KEEP READING:
Hillary Clinton & Barack Obama Emails: Key to Lack of Clinton Indictment | National Review