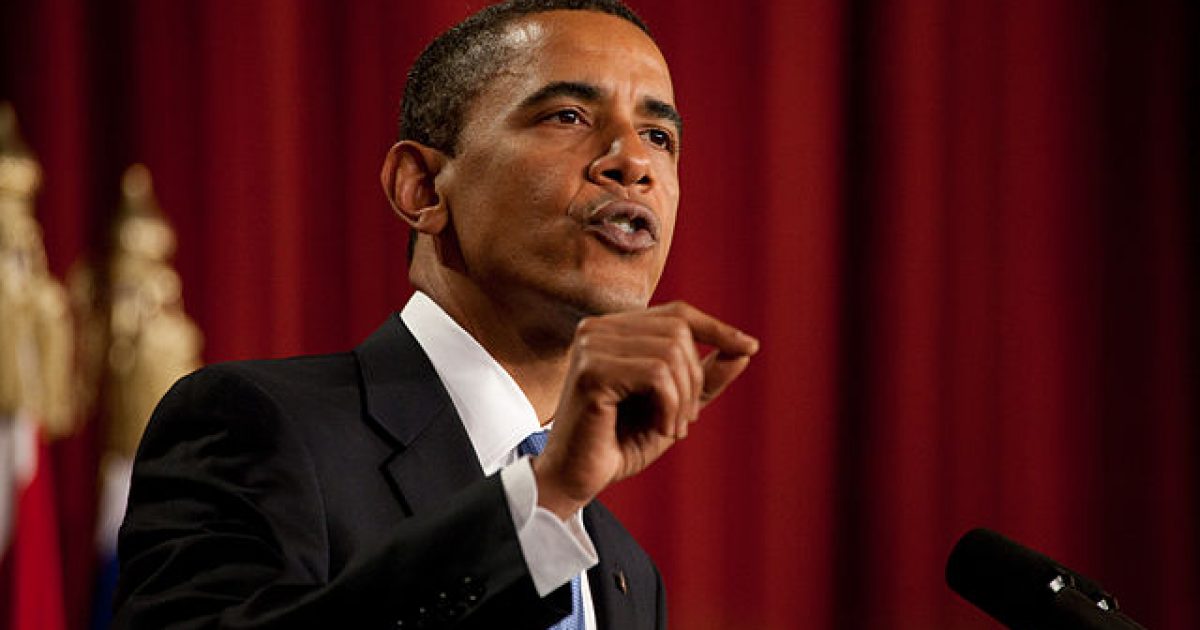 When it comes to 'fear mongering,' former President Barack Obama seems to know what he is talking about. He is on the campaign trail warning his followers not to let the President and the GOP scare them at the polls. In the same breath, he begins to stoke all the fears that the liberal left might harbor about President Donald Trump. Former Presidential Hillary Clinton was also out there trying to stoke the fears of Donald Trump into more liberal voter turnout. This seems to be solid proof of that adage that what you accuse others of is what you are most probably already guilty of.
As Written and Reported By Kyle Olson for the American Mirror:
In recent days, Barack Obama and Hillary Clinton both claimed President Trump and Republicans are trying to win the November midterms by scaring voters.

Trending: Trump won? How did this analyst come to that conclusion?

But in some back-handed way of offering hope, both are actually fear-mongering themselves.

take our poll - story continues below

Who would you vote for if the elections were held today?

Completing this poll grants you access to Great American Republic updates free of charge. You may opt out at anytime. You also agree to this site's Privacy Policy and Terms of Use.

While rallying Democrats for Pennsylvania candidates on Friday night, Obama went off the deep end, claiming Republicans want to leave the disabled and those in nursing homes "out in the cold."
A glum-faced Hillary claimed that Trump is going to go on a firing spree after the election, presumably because that's what Hitler did, and we all know how much he loves Hitler, so…yeah…

"They're trying to scare the heck out of you," Obama said before launching into an anti-Trump screed and stoking fear about the President's agenda.

"When we take our basic rights for granted, then other voices fill the void," Obama warned.

"And they promise to fight for the little guy, even as they are helping the wealthiest and the most powerful. And they promised they're going to take on corruption in Washington, and then they just plunder," he….
KEEP READING THERE IS WAY MORE AT THE LINK BELOW: 
CONFUSION: Obama says 'fear mongering' doesn't work – after fear mongering – The American MirrorThe American Mirror