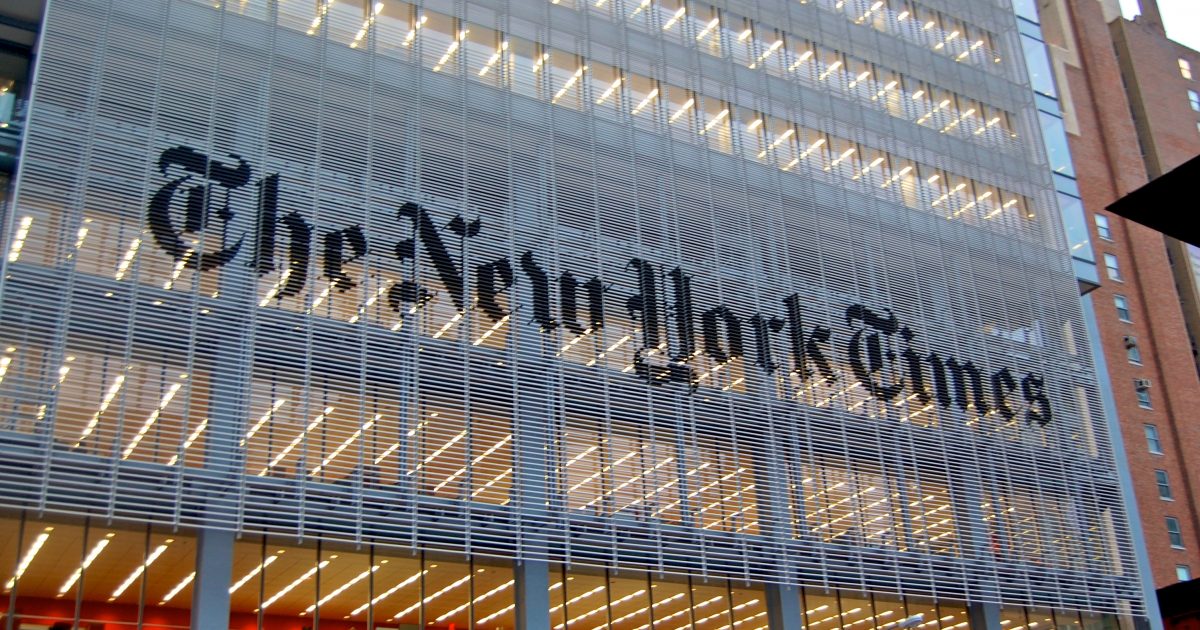 It is hard to summon up any sympathy for the New York Times as they are forced to make a humiliating correction to their anti-Trump tax cut article. They ran a tax return for a family that they created. They would probably have been better served to have had somebody like H&R Block to review their numbers before they rushed to the attack. They got it so bad that it would have been better off to retract than correct. Look at these numbers that they tried to pawn off on their readers.
As Written and Reported By John Nolte for Breitbart: 
The far-left New York Times was forced to issue a massive and humiliating correction in a piece that was obviously meant to scare middle-class families into believing President Trump's recently passed tax plan would explode their tax liability.
To prove that Trump's tax cuts would, in fact, increase taxes on the middle class, the Timesmade up an imaginary family and created an interactive showcase article that included this family's imaginary tax returns. The only problem is that the Times got the math wrong.
The Times announced, "2018's Bottom Line," adding, "The family would owe $3,896 more in taxes under the new tax law."
Two weeks later, the Wall Street Journal reported, the Times was forced to crawl back and add the kind of correction that is, in reality, a full-blown retraction:
An earlier version of this article incorrectly described the probable effect of the new tax law on a hypothetical couple's 2018 tax bill. The TurboTax "What-If Worksheet" that generated the projection for their 2018 taxes failed to indicate that the couple would probably be entitled to claim a sizable deduction for income earned from consulting. As a result of that deduction, the amount they would likely owe on taxes would decline by $43, not rise by $3,896…..
THERE IS WAY MORE HERE KEEP READING:
Trending: General Mattis Blasts The Press! [Video]
Nolte: New York Times Issues Humiliating Correction to Hit Piece on Trump Tax Cuts