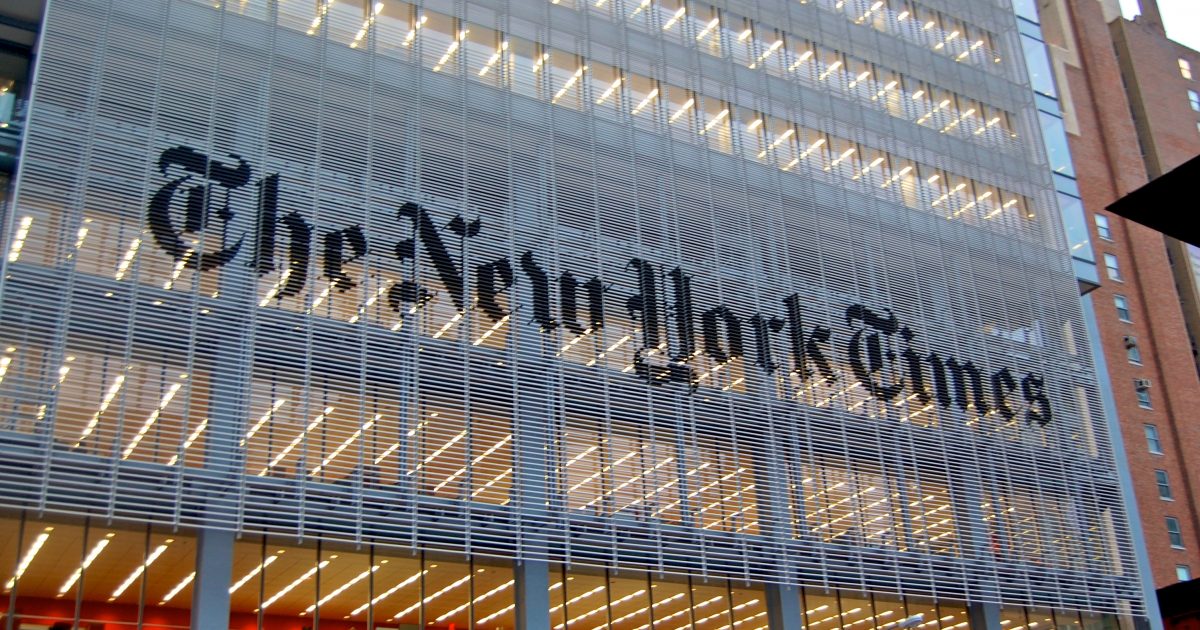 Debra Messing has her triggers pulled by an article in the New York Times. The fact that she is an avowed member of the resistance, it would not take very much to trigger her, anyway. Ms. Messing felt compelled to cancel her subscription to the Times. Is anyone wondering why she had a subscription to the NYTs to begin with? Sorry about your safe space, Debra. Who would have thought this would cause that?
As Written by Katie Jerkovich for the Daily Caller:
Debra Messing is done with The New York Times following a piece the paper published Thursday about conservative commentator Ben Shapiro.
Trending: Lil' Marco Rushes to Defend Top Democrat Over Texts To Russian Oligarch's Lobbyist
"And why I cancelled my subscription to @nytimes," the 49-year-old actress tweeted Friday in response to an article titled, "Ben Shapiro, a Provocative 'Gladiator,' Battles to Win Young Conservatives."
And why I cancelled my subscription to @nytimes https://t.co/gRsnwM9T0w

take our poll - story continues below

Completing this poll grants you access to Great American Republic updates free of charge. You may opt out at anytime. You also agree to this site's Privacy Policy and Terms of Use.

— Debra Messing (@DebraMessing) November 24, 2017
The tweet came in response to a post by Eric Boehlert of liberal site ShareBlue who claimed that the article was why President Donald Trump was president, before he slammed the outlet for writing a "puff piece" about the editor-in-chief of The Daily Wire.
NYT writes puff piece on a former Breitbart bottom feeder. number of critics, liberals, Dems quoted in piece: zero https://t.co/4mWyiCDU0L

— Eric Boehlert (@EricBoehlert) November 24, 2017
THERE IS EVEN MORE RIDICULOUS NONSENSE AT THIS LINK BELOW