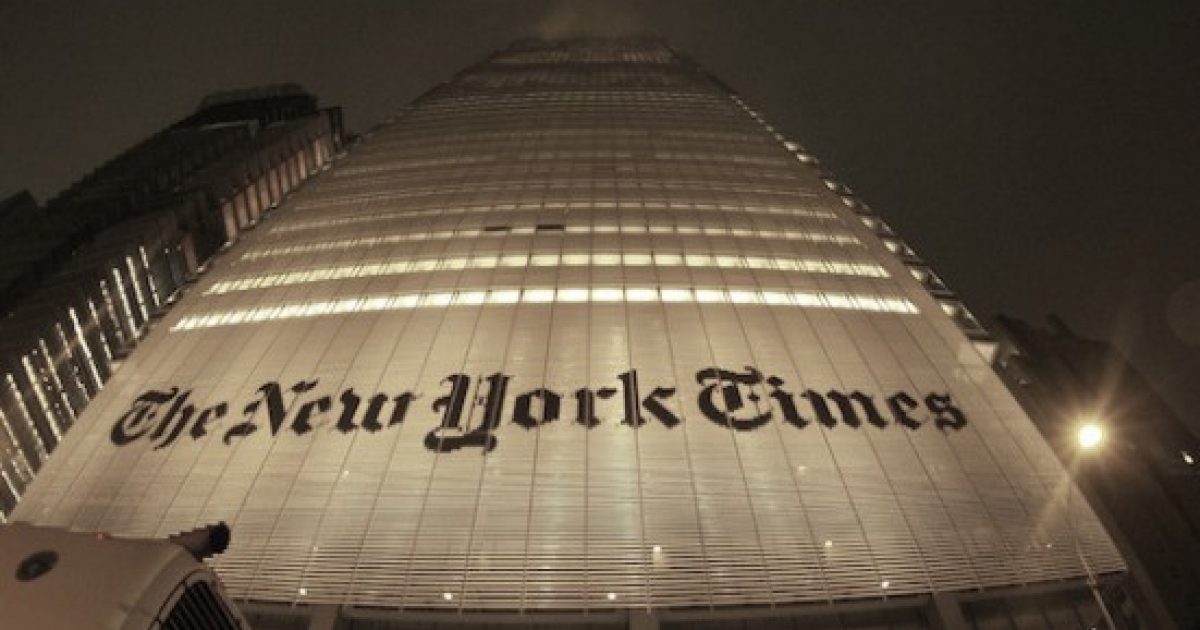 It is almost fun to watch the NY Times flail about and try to pin down the Trump-Russia collusion story. There have been various members of the Trump administration that have been tagged as the key link to the Russian collusion theory. Each was headlined as the breaking news story that would be the breaking of Donald Trump. In each and every case, they have been wrong. This is just the latest gasp to keep the story alive. George Papadopoulo is a minor former member of the Trump campaign. He even seems to have a few delusions of grandeur. Here is his story as told by the Times.
As Written and Reported By Bryan Dean Wright for Fox News:
Over the weekend, the New York Times offered up a new explanation for why the FBI launched its investigation into the alleged collusion between President Trump and the Russian Government.
Trending: Nigel Farage Warns of Globalist Plot
Chalk it up to the drunken whispers of a Trump staffer.
take our poll - story continues below
Completing this poll grants you access to Great American Republic updates free of charge. You may opt out at anytime. You also agree to this site's Privacy Policy and Terms of Use.
The Times quoted four sources – some foreign, all anonymous – who claimed that Trump associate George Papadopoulos met with a Russian operative in May 2016 who told him that Moscow had thousands of embarrassing emails belonging to Hillary Clinton.
The boozed-filled Papadopoulos later shared this secret with an Australian diplomat, whose government relayed it to U.S. counterparts in July 2016.
If the Times were right, it would upend the assumed role played by the "Steele dossier" in launching the Bureau's investigation. After all, the dossier – known to most Americans as the 35-page document alleging Trump's treason with Moscow, along with his bawdy sexual interests – has long served as Exhibit A for proving Team Trump's collusion.
Case in point: House Intelligence Committee Member Rep. Adam Schiff, D-Calif., cited the document repeatedly in a hearing last March as all-but-certain evidence of Trump's criminal behavior.
With this latest story, however, the Times would have us dismiss the dossier as a largely unimportant footnote………
THERE IS EVEN MORE HERE KEEP READING:
Why is the NY Times suddenly so interested in Trump staffer Papadopoulos rather than the Russia dossier? | Fox News