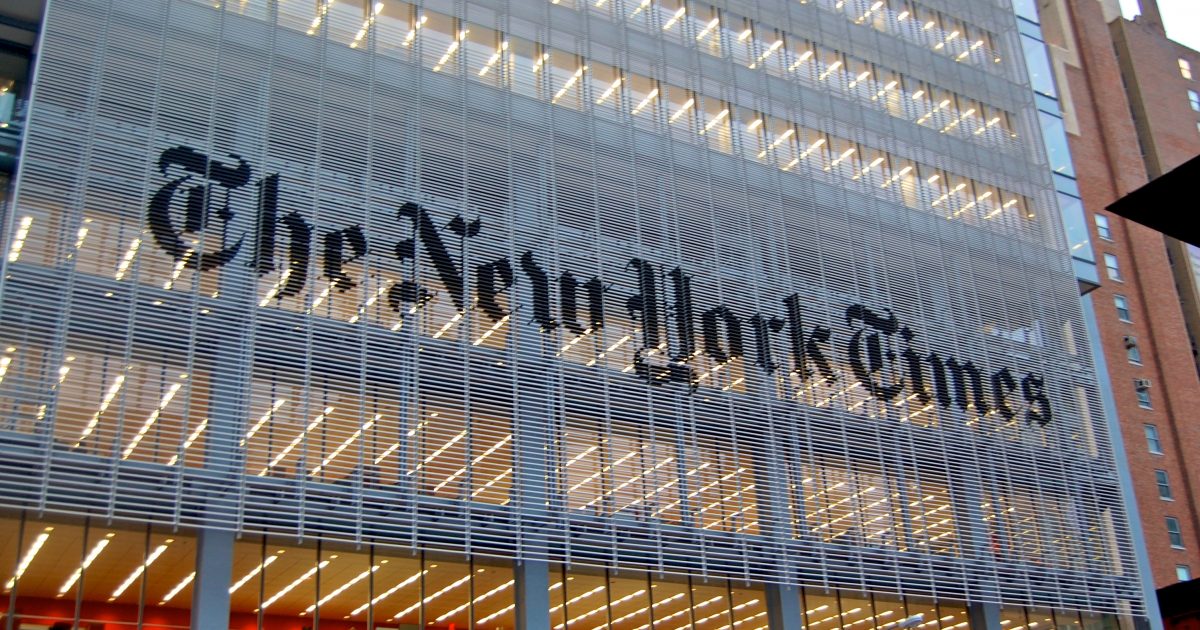 The New York Times has issued social media guidelines to its reporters. This media giant wants to make sure that its reporters maintain appearances. It is interesting that this is aimed primarily at appearances. You will be hard-pressed to find a statement in here that their reporting should be fair and balanced. It is a reminder not to be obvious about their liberal bias. Look at how they are not advised to make their reporting fair and balanced.
As Written By Brian Flood for Fox News:
New York Times Executive Editor Dean Baquet issued new social media guidelines to his newsroom on Friday and advised staffers to "read them closely, and take them to heart" so that the paper's journalists are not perceived as biased.
Trending: Damning New Evidence "Appears"
"Many of our journalists are influential voices on Twitter, Facebook, Instagram and other platforms. The voices of our readers, listeners and viewers inform and improve our reporting," Baquet wrote. "But we also need to make sure that we are engaging responsibly on social media, in line with the values of our newsroom."
take our poll - story continues below
Should Congress Remove Biden from Office?
Completing this poll grants you access to Great American Republic updates free of charge. You may opt out at anytime. You also agree to this site's Privacy Policy and Terms of Use.
Baquet discussed Twitter at a forum at George Washington University Thursday and said his staff "should not be able to say anything on social media that they cannot say" in the Times, according to Politico.
The Times' rival, The Washington Post, published a story back in Oct. 2016 headlined, "#Biased? Reporters on Twitter don't hold back about Trump". The article mentioned Times reporters throughout, noting that "reporters are supposed to keep their opinion out of the stories they write" but that policy doesn't seem to apply to Twitter. The Post called out Times staffers Alex Burns for attacking Trump on a regular basis – and that was before he defeated Hillary Clinton on Election Day.
Media Research Center Vice President Dan Gainor thinks it's too little, too late when it comes to the Times' reporters appearing anti-Trump on…
KEEP READING THERE IS MORE HERE:
NY Times changes social media guidelines so reporters don't appear biased | Fox News