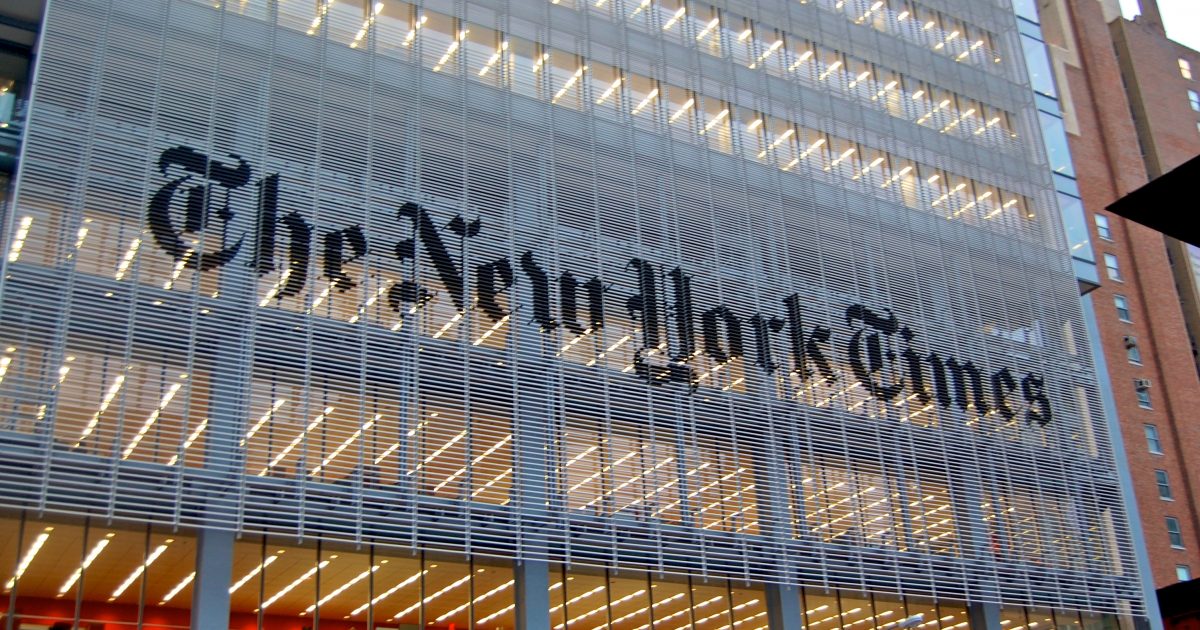 The New York Times set off another round of Fake news and this time it concerned the American Bar Association. Either the New York Times or the President of the ABA, Robert Carlson, is guilty of misleading whether or not the ABA had withdrawn support for Judge Kavanaugh. The misleading story was also picked up by Senators that are in opposition to Judge Kavanaugh as justification for their opposition. The ABA Standing Committee on the Federal Judiciary made it clear that Kavanaugh's rating has not been changed. It seems that the President was voicing a personal opinion. That was certainly not clear nor have retractions been made.
As Written and Reported By Thomas Lifson for the American Thinker:
The Democrat-media complex pulled off another fake news psy-op yesterday. It may have worked on Jeff Flake.
Trending: It Appears Some Reporters Have Joined Forces With The FBI
The Democrat-media complex pulled off another fake news psy-op yesterday, spreading the lie that the American Bar Association has thrown its considerable institutional weight behind the Democrats' demand to delay confirmation of Brett Kavanaugh to the Supreme Court.  Did it affect Jeff Flake's decision to flake?  We'll never know, but it is a good bet that farm more people heard and read the lie than will ever see any correction.
take our poll - story continues below
Completing this poll grants you access to Great American Republic updates free of charge. You may opt out at anytime. You also agree to this site's Privacy Policy and Terms of Use.
Twitchy documents the entire disgraceful episode, starting with the New York Times, which wrote:
The American Bar Association called Thursday evening for postponing a vote on Judge Brett M. Kavanaugh's nomination to the Supreme Court until sexual assault and misconduct allegations made by Christine Blasey Ford and others are investigated by the F.B.I.
Fake!
But the lie was spread quickly:
The American Bar Association does not make decisions like this lightly. A neutral, professional FBI investigation is our best path forward on the Kavanaugh nomination. https://t.co/3R5gbJozdf

— Senator Dick Durbin (@SenatorDurbin) September 28, 2018
KEEP READING! THE PLOT THICKENS AT THE LINK BELOW!
Fake news: American Bar Association did not call on Senate to delay confirmation vote for another FBI investigation of Kavanaugh