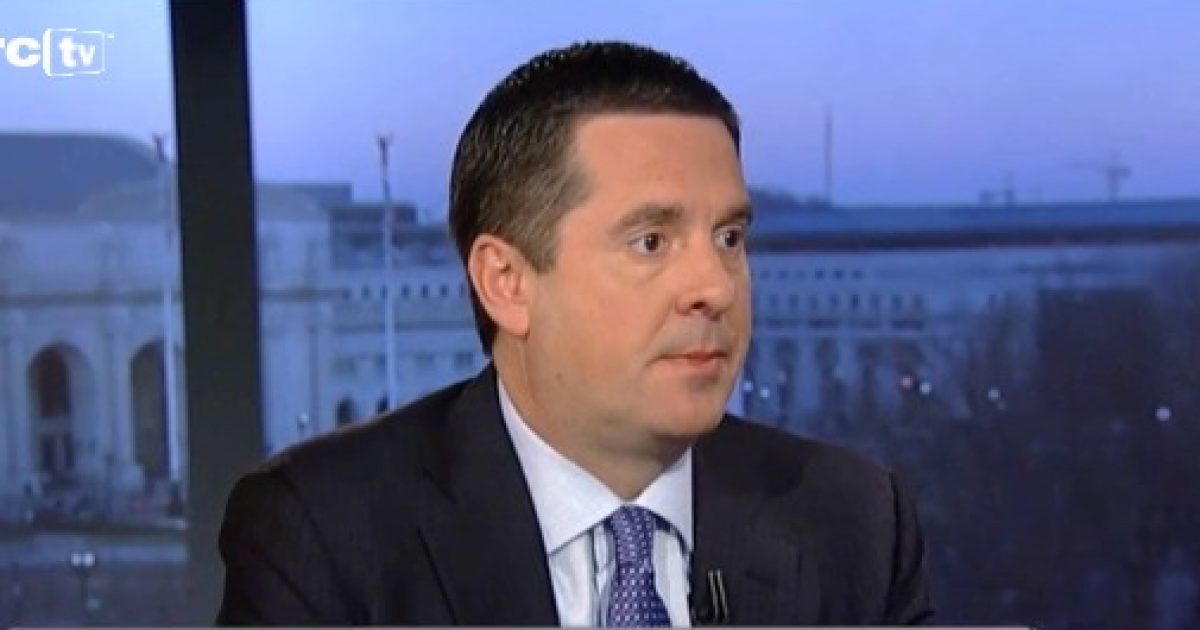 [VIDEO] Representative Devin Nunes appeared on FOX Business News and points out the only 'Obvious Felony' that has been committed in this whole Russian collusion story. It not where you may have remembered it coming from. It was not Paul Manafort or Carter Page who committed this felony. This has to be someone higher up in the Obama administration. In this particular case, it was not James Comey but the jury is still out on some of his actions. You have to watch this and then you will remember.
As Written and Reported By Susan Jones for CNS News:
Who leaked the transcript of Michael Flynn's telephone conversation with the Russian ambassador to the United States?
Trending: Kanye West: 'I Am Running for President of the United States'
It's the only "obvious felony" to emerge from the whole Trump-Russia investigation, Rep. Devin Nunes (R-Calif.), chairman of the House intelligence committee, told Fox News's Maria Bartiromo on Monday morning.
take our poll - story continues below
Should Congress Remove Biden from Office?
Completing this poll grants you access to Great American Republic updates free of charge. You may opt out at anytime. You also agree to this site's Privacy Policy and Terms of Use.
"It is the one felony that's very, very serious, leaking the highest, most sensitive information that we have in our government that got leaked to multiple people…so this was spread all over Washington, which it had to be high-level officials in the Obama administration right before President Trump was sworn in to office and nothing's been done about that," Nunes said.
"So we've been chasing around Russian ghosts all over the country, all over the world, accusing people of things, spying on other Americans in the Trump campaign, found no collusion, have found no felonies except that you have this obvious felony of classified information that was leaked over a year ago, and nothing's been done about it.
"And this should not be very hard to figure out, right, because very few people would have had this information, and you know that….

KEEP READING THERE IS WAY MORE HERE:
Nunes: 'We've Been Chasing Around Russian Ghosts,' But There's Only One 'Obvious Felony'