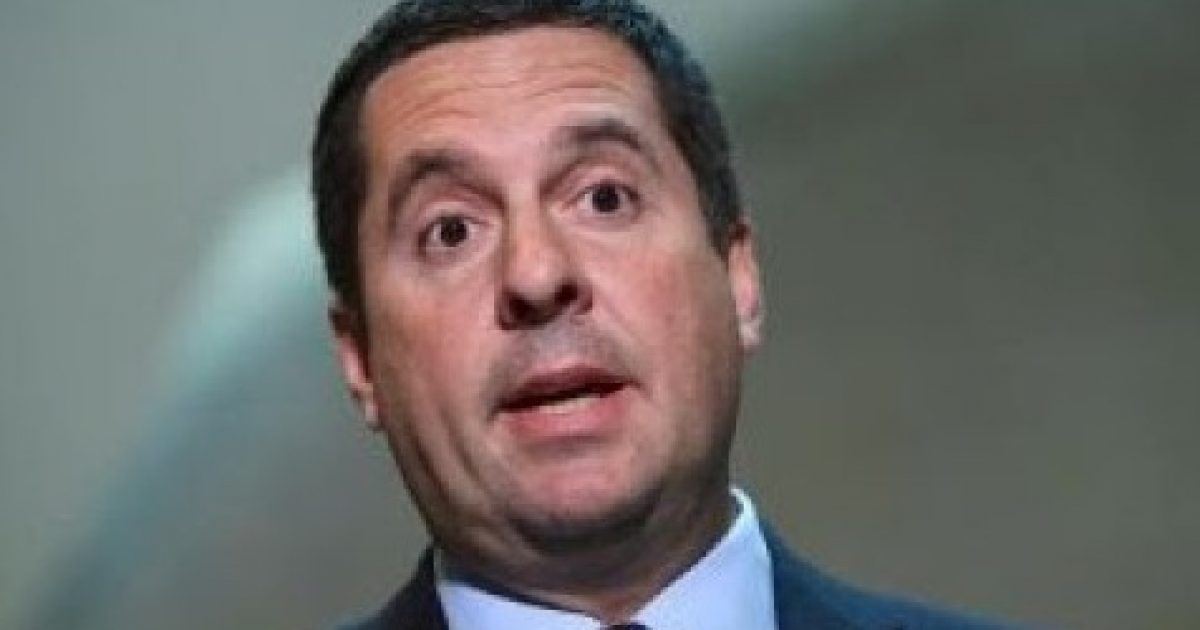 The Dems seem to think that they can still get people on their side with their T.V. appearances, discussing their forthcoming memo and shooting down the Nunes memo. They're putting a lot of time and effort into their P.R. machine rather than doing their jobs!
If they really wanted their own memo released as soon as possible then wouldn't they be busy making the required redactions so the public can see it?
My guess… the point is as moot their memo probably is.
Trending: Trump won? How did this analyst come to that conclusion?
As Written and Reported By Cortney O'Brien for Townhall:
take our poll - story continues below

Who would you vote for if the elections were held today?

Completing this poll grants you access to Great American Republic updates free of charge. You may opt out at anytime. You also agree to this site's Privacy Policy and Terms of Use.

House Intelligence Committee Chairman Devin Nunes wants the Democratic rebuttal to his FISA memo released. That doesn't mean he's a fan of what's in it.

Heck, he just wants the "ridiculous" thing out already.

"We actually want the Democratic memo out. We think it's ridiculous on the face of it," Nunes said during an interview on Fox News. "We think it's very political about how they attack myself, they attack Chairman Gowdy, they turn Carter Page into some super-secret Russian spy, they talk about how Christopher Steele is a really, really good source when we know that he lied to the FBI."

The Republican-authored memo released a couple weeks ago detailed surveillance abuses at the FBI. It purports that the agency abused FISA rules to spy on members of the Trump campaign during the 2016 presidential election with an unsubstantiated Russian dossier. President Trump welcomed the report, suggesting it "vindicated" him from those pesky Russian collusion claims.

The Democrats pushed back, saying the four-page document omitted important context. Their 10-page response tells the whole story, they insist. Yet, on Friday President Trump decided not to declassify their response because it would threaten national security, he said.

However, the White House said Monday they will release it if the Democrats clean it……
KEEP READING THERE IS WAY MORE HERE:
Nunes: Hey Dems, Stop Going on TV and Make Those Memo Redactions – Cortney O'Brien