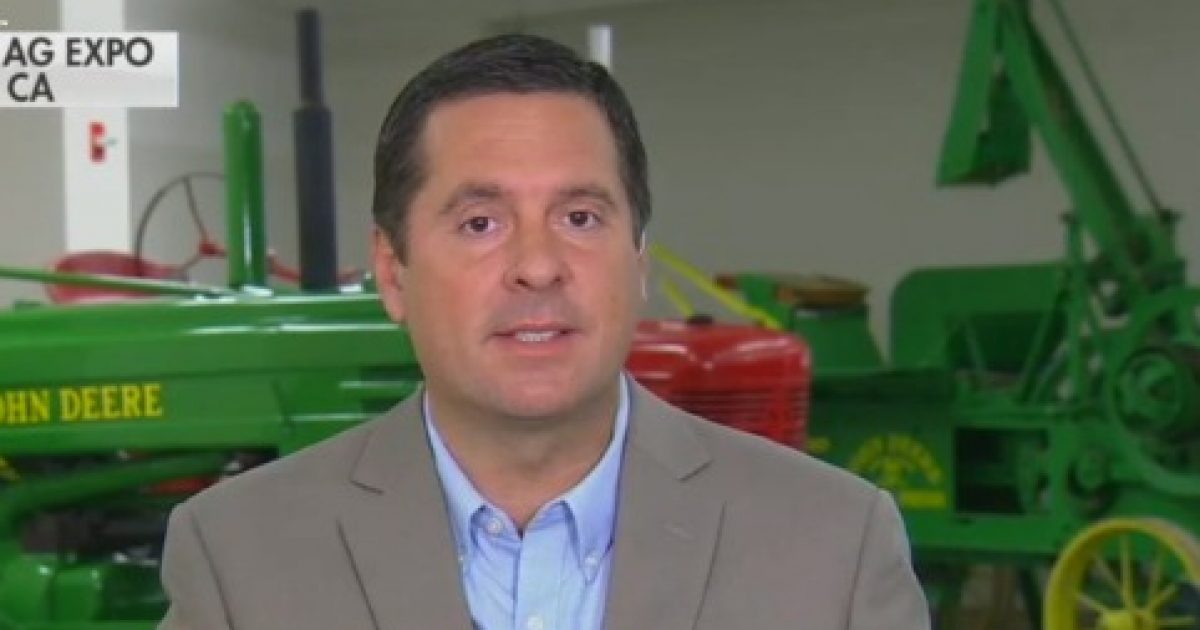 House Intelligence Committee Chair Devin Nunes says that the President has been asked to step in and declassify a portion of the forth FISA Warrant. The copy that was released by the Department of Justice was so heavily redacted as to be meaningless. There needs to be a sense of urgency about this with the nid term 2018 elections now less than 100 days away. Based on this request, do you think the president will respond and take action?

As Written and Reported By Susan Jones for CNS News:
The FISA warrant obtained by the FBI to spy on Trump campaign volunteer Carter Page has finally been released to the public, but it's so heavily redacted, it's meaningless — and can be misrepresented by Democrats — unless President Trump agrees to declassify it, Rep. Devin Nunes (R-Calif.), chairman of the House intelligence committee, told "Sunday Morning Futures" with Maria Bartiromo.
Trending: There is one clear certainty about Tuesday's midterm elections (Video)
Nunes and other Republicans say the FBI and DOJ obtained the warrant by giving the FISA court opposition research — the salacious Steele dossier — paid for by the Democrat Party and the Hillary Clinton campaign.
take our poll - story continues below
Completing this poll grants you access to Great American Republic updates free of charge. You may opt out at anytime. You also agree to this site's Privacy Policy and Terms of Use.
And Nunes says it's even worse than people may think. As he wrote in a recent Wall Street Journal op-ed: "If people think using the Clinton dirt to get a FISA is bad, what else that's in that application is even worse."
Nunes said committee Republicans wrote to President Trump in June, asking him to "declassify up to 20 pages."
"So the president has the letter from us. I think his lawyers are looking at this to see if they can declassify it sooner rather than later. But the sooner this comes out, the better off we all are. Because what I've said is, what's left that's redacted, the American people really need to know what's underneath of it," Nunes…..
#FISAReleasepic.twitter.com/SjY71ucrMp

— Michael S. Moates ???????? (@freedom_moates) July 31, 2018
WAIT! THERE IS WAY MORE HERE. KEEP READING AT THE LINK BELOW:
Nunes Urging Trump to Declassify 20 Pages in FISA Warrant Signed by Rosenstein