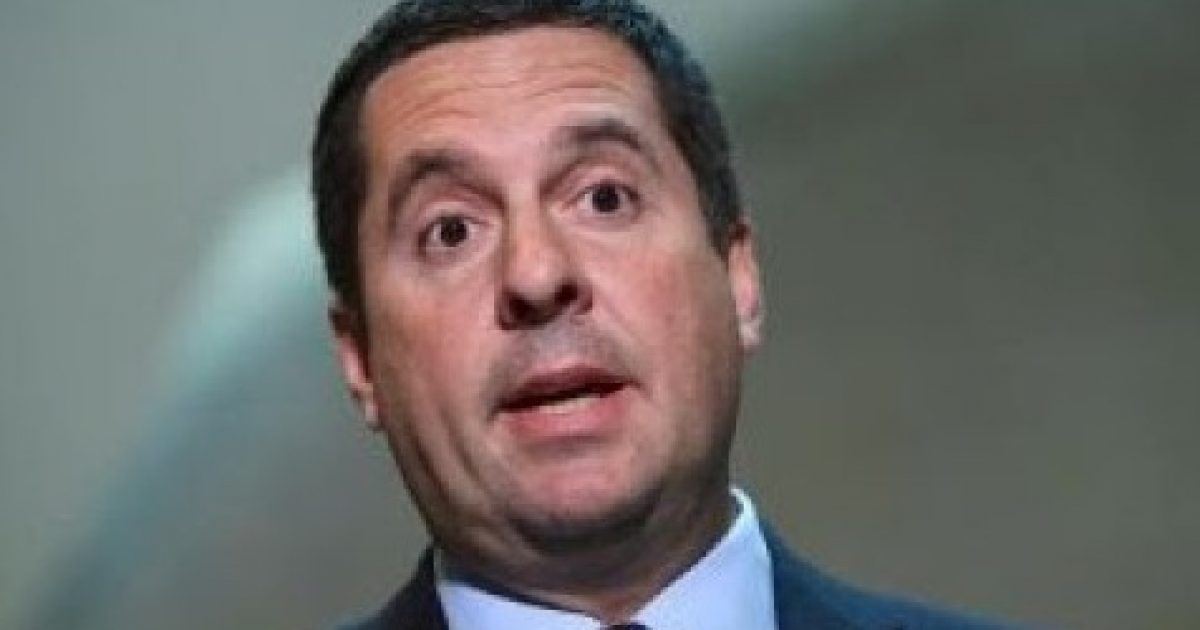 The fight over the document that started the Trump-Russia investigation. The FBI and the DOJ have resisted in releasing an unredacted document. That is not satisfying to Representative Nunes. What he has been given, so far, is a heavily redacted document. The House has not been successful obtaining from the FBI in the past. Maybe this time will be different. Time will tell.
As Written and Reported By Byron York for The Washington Examiner:
House Intelligence Committee Chairman Devin Nunes, R-Calif., has sent a letter to Deputy Attorney General Rod Rosenstein and FBI Director Christopher Wray demanding an uncensored copy of the document the bureau used to formally begin its investigation into alleged collusion between Russia and Trump's presidential campaign.
The originating document has been the subject of much controversy. After some Republicans alleged that the FBI used never-verified parts of the Trump dossier as part of its reason to begin the investigation in July 2016, some "current and former" officials leaked to the New York Times that no, it was the case of George Papadopoulos, reported to U.S. authorities by foreign intelligence agents, that prompted the FBI investigation.
"The information that Mr. Papadopoulos gave to the Australians answers one of the lingering mysteries of the past year: What so alarmed American officials to provoke the FBI to open a counterintelligence investigation into the Trump campaign months before the presidential election?" the Times reported on Dec. 30. "It was not, as Mr. Trump and other politicians have alleged, a dossier compiled by a former British spy hired by a rival campaign. Instead, it was firsthand information from one of America's closest intelligence allies…..
KEEP READING THERE IS EVEN MORE HERE:
Trending: Kanye West: 'I Am Running for President of the United States'
Threatening legal fight, Nunes demands document that kicked off FBI Trump-Russia investigation
take our poll - story continues below
Should Congress Remove Biden from Office?
Completing this poll grants you access to Great American Republic updates free of charge. You may opt out at anytime. You also agree to this site's Privacy Policy and Terms of Use.