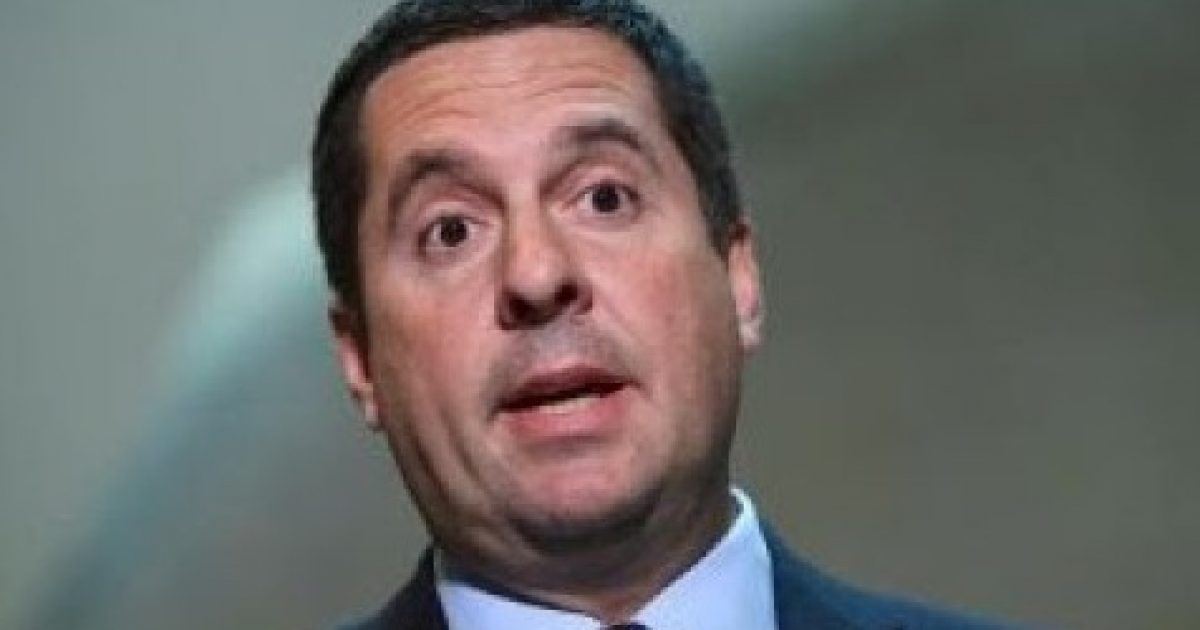 The House Intelligence Committee Chairman, California Representative Republican Devin Nunes, has a prediction for the Democrats and their enablers, the mainstream media. When President Donald Trump declassifies the FISA Court documents from the Carter Page warrant that was sought by and granted to the FBI. The Houses members of the Republican Party have been asking the President to declassify at least 21 pages of the warrant. Mr. Nunes is predicting that the liberals will not be able to handle the truth.
As Written and Reported By Chuck Ross for the Daily Caller:
House Intelligence Committee Chairman Devin Nunes said Democrats and the media should be worried about information that could be released regarding spy warrants.
Nunes has led the push to get President Donald Trump to declassify parts of the spy warrant.
Trump is expected to declassify some of the documents next week.
House Intelligence Committee Chairman Devin Nunes said this week that Democrats and the media are likely to be "frightened" by the information contained in Trump-Russia documents that Republicans are asking President Trump to declassify.

Trending: Do These New Documents Show 'The Fix Was In" for Hillary

Speaking at an event hosted by the Center for Security Policy on Thursday, Nunes said that Trump is close to declassifying portions of a Foreign Intelligence Surveillance Act (FISA) warrant granted against former Trump campaign adviser Carter Page.

take our poll - story continues below

Is Biden's Vaccine Mandate Unconstitutional?

Completing this poll grants you access to Great American Republic updates free of charge. You may opt out at anytime. You also agree to this site's Privacy Policy and Terms of Use.

On July 21, the Justice Department released heavily redacted versions of four FISA warrants granted against Page from Oct. 2016 through June 2017. (RELATED: DOJ Releases Carter Page FISA Applications)

The unredacted portions showed that the FBI relied heavily on the infamous Steele dossier to obtain the warrants. Republicans have accused the FBI of abusing the FISA process by citing the dossier even though it was unverified and financed by Democrats as part of an opposition research……
WAIT! THERE IS WAY MORE. KEEP READING AT THE LINK BELOW:
Nunes: Democrats, Journalists Will Be 'Frightened' By Declassified Trump-Russia Documents | The Daily Caller