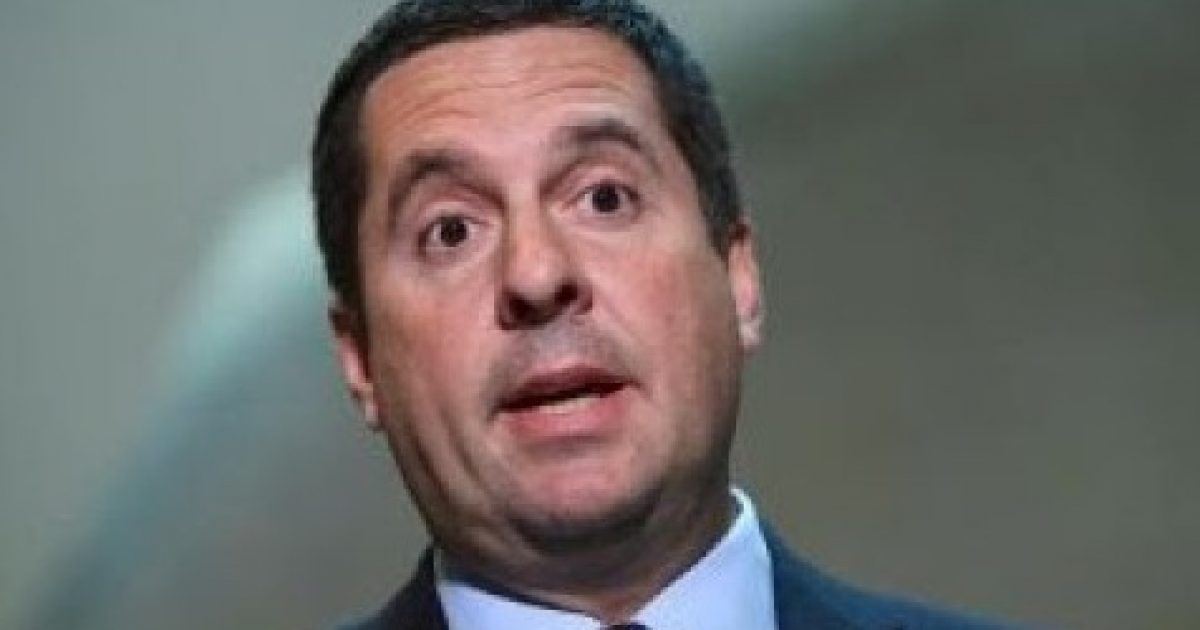 The Deep State seems to still believe that their best hope to survive the downward spiral of their corrupted version of their party is to convince WE THE PEOPLE through their typical means… the mainstream media.
Thankfully this feeble attempt won't work on those of us who are self-aware of what's been going on, on those of us who have been calling this for nearly a year.
Indeed, there's truly something even bigger coming and it clearly has them shaking in their boots.
Trending: Nunes: 'There's Only One 'Obvious Felony' To Emerge From The Whole Trump-Russia Investigation
As Written and Reported By Sara Carter:
take our poll - story continues below
Completing this poll grants you access to Great American Republic updates free of charge. You may opt out at anytime. You also agree to this site's Privacy Policy and Terms of Use.
Former senior Obama administration and Democratic officials have launched an intense and planned media campaign against House Intelligence Committee Chairman Devin Nunes and the release of a four-page memo outlining abuse by some senior members of the FBI and Department of Justice during the 2016 presidential election.
Leading the charge is Rep. Adam Schiff (D-CA), who is defending the Department of Justice and FBI, which spent months stonewalling the committee's request for the documents to conduct its oversight duties
However, the partisan attacks have not stopped the Republicans from moving forward with the search for information they say is necessary for oversight and accountability to the American people. The Nunes memo contends that the salacious and unverified dossier, which was paid for by the Democratic National Committee and former presidential candidate Hillary Clinton campaign, was used to obtain a FISA warrant on a former campaign advisor to President Trump.
Republicans contend that fearmongering by Democrats and former Obama administration officials prior to the memo's release was their attempt to shut down the committee's investigation into what really occurred during the 2016 election.
Nunes, R-CA, responded to the attacks by Democrats and others by saying, "It's actually quite enjoyable. You know you're over the target when you're being attacked."
And they did mount attacks. In angry droves, the memo's opponents warned that its release could lead to a "constitutional…..
THERE IS WAY MORE HERE KEEP READING:
Nunes, HPSCI Continue Oversight While Detractors Implicated in Transparency Attack | Sara A. Carter