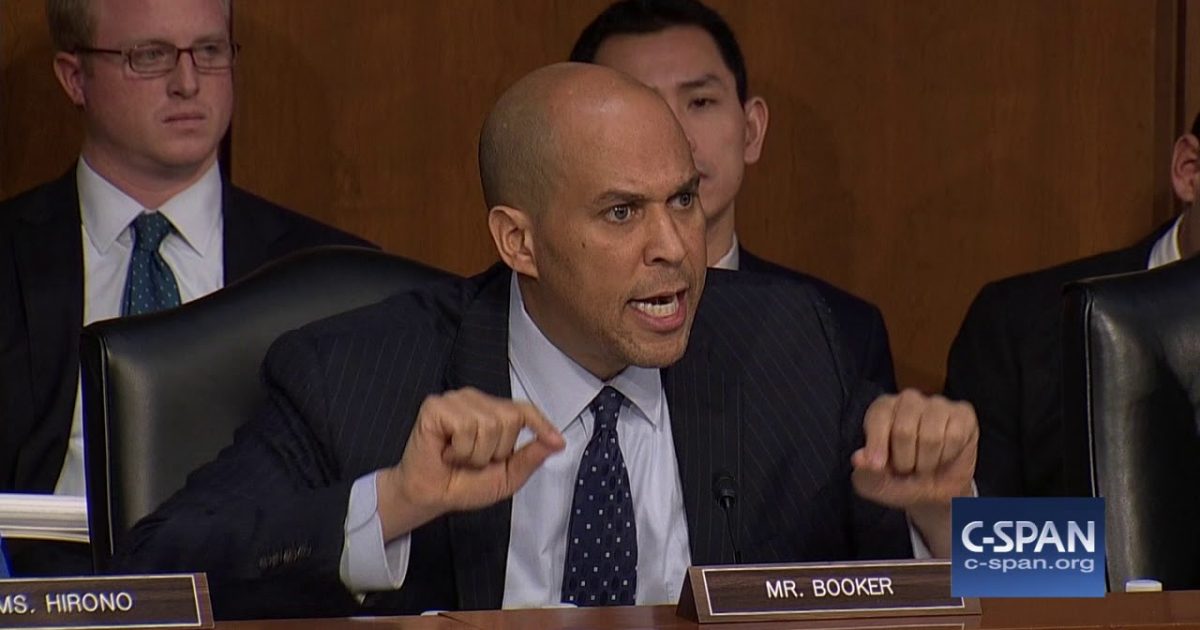 Democratic Senator from New Jersey, Cory Booker, has decided that he is not "Spartacus' after all. It is not clear if he meant that he wasn't Spartacus when he was releasing Judge Kavanaugh documents in the Senate hearings or he does not want to be Spartacus anymore. His theatrics in the Senate hearings gave him a lot of acclaim from the left and from the complicit mainstream media. It should help his poor chances to run for President in 2020, however. Justice Clarence Thomas criticized Booker's behavior but Mr. Booker has said that he didn't care. That is a great attitude, don't you think?
As Written and Reported By Alexander Bolton for The Hill:
Sen. Cory Booker (D-N.J.) told The Hill Thursday that he did not intend to compare himself to Spartacus during last week's Supreme Court confirmation hearings — a moment that put him squarely in the political spotlight but also led to some mockery.
Trending: Nigel Farage Warns of Globalist Plot
Booker, who is widely seen as preparing for a White House run in 2020, says he has no regrets about his "Spartacus moment."
take our poll - story continues below
Completing this poll grants you access to Great American Republic updates free of charge. You may opt out at anytime. You also agree to this site's Privacy Policy and Terms of Use.
"It doesn't take away from the larger point and, again, all of this is about the larger point. We have documents that have been hidden from the public, that shouldn't have been hidden from the public," Booker said Thursday of Supreme Court nominee Brett Kavanaugh's confirmation proceedings.
Booker certainly gained attention with his theatrics. A film crew with Showtime's "The Circus" camped in the hallway outside Booker's office on Thursday to shoot an impromptu interview with him.
"After I was threatened with expulsion and had my character challenged, I was very happy that colleague after colleague after colleague stepped up," Booker said.
"In fact I think Durbin said, 'If you throw him into the pit, I want to……
THERE IS MORE! KEEP READING AT THE LINK BELOW:
Booker: I am not Spartacus  | TheHill