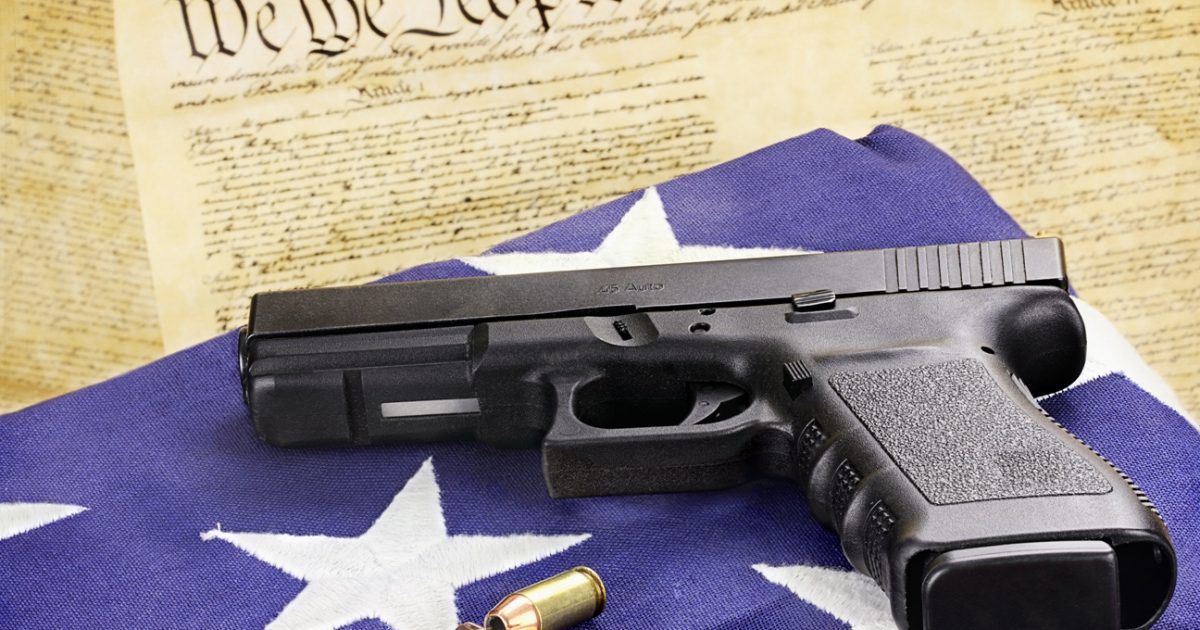 No Amendment is safe from this type of thought process. This anti-gun rally came up with some real sound bytes that reveal a lack of understanding in our Republic. High school student Ian Berlin thinks that all Amendments are regulated. What he is saying is he wants the Second Amendment compromised to fit his gun grabbing beliefs. If he has his way, the Second Amendment will be only lip service to gun rights while being regulated out of existence. 
As Written and Reported By  Penny Starr for Breitbart:
A small group of mostly high school students gathered in front of the White House on Friday as part of the National School Walkout, an anti-gun protest launched by a Connecticut teen following the shooting deaths of 17 people at a Florida high school in February.
Following a moment of silence plus 13 seconds to honor the 13 people shot and killed at Columbine High School on April 20, 1999, the group walked to the Capitol where speakers lashed out at Republicans and the National Rifle Association (NRA).
The organizers from schools in the D.C., Virginia, and Maryland region collected letters demanding gun control from protesters addressed to legislators and registered voters via text.
But like the March for Our Lives protest last month and the first National School Walkout on March 14, the anti-gun walkout protest is being pushed and funded by Michael Bloomberg's Everytown for Gun Safety, which spawned the Students Demand Action group that participated on Friday.
Politico reported:
Looking to seize on activist outrage in the wake of the Florida school shooting, Everytown for Gun Safety — the group backed by former New York City Mayor Mike Bloomberg — is launching a "five-action plan" to energize supporters ahead of the ….
THERE IS WAY MORE HERE KEEP READING:
Trending: Kanye West: 'I Am Running for President of the United States'
No Amendment Is Absolute': D.C. Student School Walkout Organizer Says We Must 'Regulate the Second Amendment'
take our poll - story continues below
Should Congress Remove Biden from Office?
Completing this poll grants you access to Great American Republic updates free of charge. You may opt out at anytime. You also agree to this site's Privacy Policy and Terms of Use.