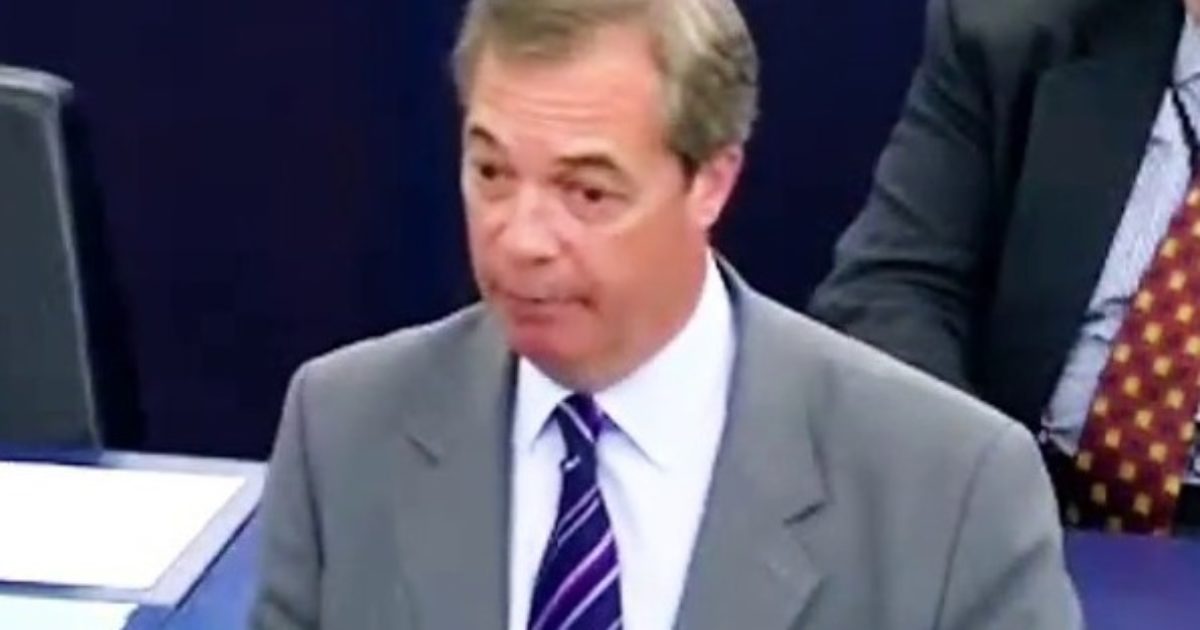 It appears that another globalist plot has been exposed and this one is tied up with the Brexit situation. There is a British political class that has been exposed as colluding with their European counterparts. The goal is to sink the Brexit movement and work against the will of the British people.
As Written and Reported By Jack Montgomery for Breitbart: 
Brexit campaign leader Nigel Farage has warned that the British political class are "colluding" with their European counterparts to thwart Brexit after an email leak.

Trending: Former Federal Prosecutor Says 'Rosenstein Deeply Involved in Effort to Try to Remove Trump From Office' (Video)

The LBC host and former UKIP chief is still a working Member of the European Parliament (MEP), and was able to reveal an email from colleague Alyn Smyth — of the anti-Brexit, left-wing, Scottish 'nationalist' SNP — sent to every politician in the 751-strong European Parliament, urging them to help EU loyalists in Britain delay and ultimately defeat Brexit.

take our poll - story continues below

Who would you vote for if the elections were held today?

Completing this poll grants you access to Great American Republic updates free of charge. You may opt out at anytime. You also agree to this site's Privacy Policy and Terms of Use.

"Despite our political differences, as UK MEPs we are united around one fact: if you wish to allow the UK to remain within our EU family, then all ways to do so will necessitate an extension of the Article 50 timetable," Smith wrote.
This is not a contrived conspiracy. There are now leaked emails to expose the actions of certain politicians in Britain. You read and you be the judge.
"Whilst we acknowledge that many details of the next few months remain unclear, it is in a spirit of friendship, solidarity and respect that we ask you, our European friends, to start thinking about this possibility and be ready for this eventuality."

The activation of Article 50 — the EU-mandated mechanism for leaving the bloc — set in train a two-year negotiation period before Britain's exit, and cannot be extended without the agreement of British an…..
KEEP READING THERE IS WAY MORE AT THE LINK BELOW:
Farage Warns British MEPs 'Colluding' with Euro MEPs to Derail Brexit