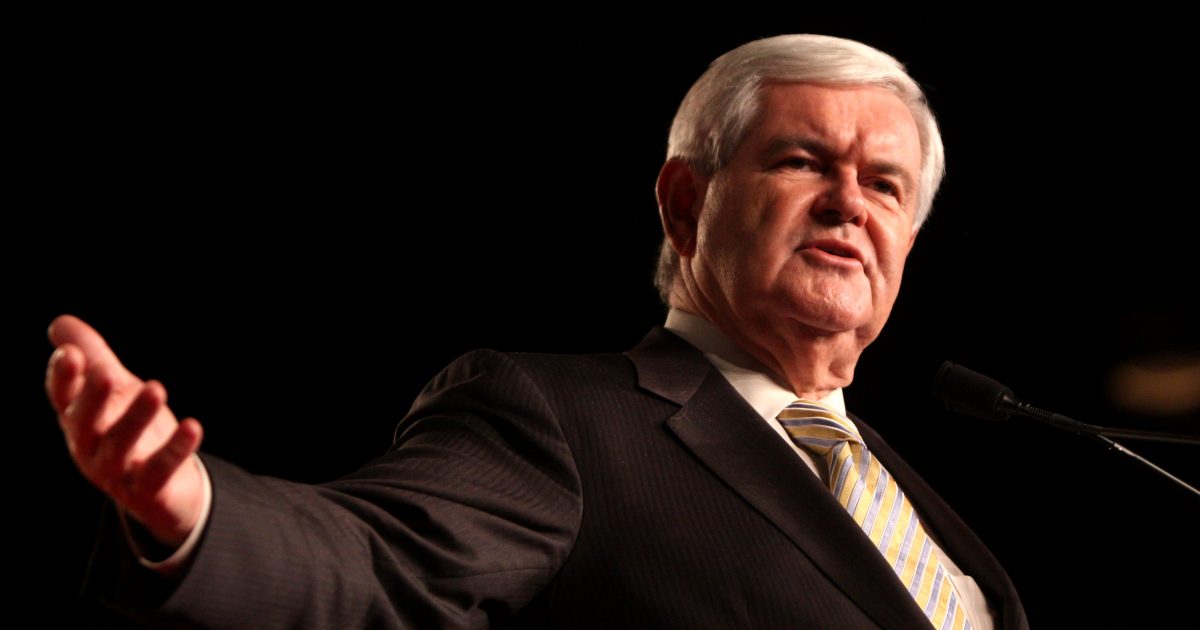 Former Speaker of the House Newt Gingrich thinks that there is a good chance that the Paul Manafort trial could go badly for him. The term that the former Speaker used was "foolish." Mr. Gingrich says that there is a "good chance" that it could happen that way. Be sure and click the link and watch the video.
As Written and Reported by and for Fox News:
Former House Speaker Newt Gingrich said that President Trump has "every right" to be "deeply" frustrated that Attorney General Jeff Sessions has recused himself from the Russia probe.
Trending: The Liberals have a strategy to take over RED states
Trump on Wednesday tweeted that the charges against his former campaign chairman, Paul Manafort, have nothing to do with alleged collusion with the Kremlin.
Paul Manafort worked for Ronald Reagan, Bob Dole and many other highly prominent and respected political leaders. He worked for me for a very short time. Why didn't government tell me that he was under investigation. These old charges have nothing to do with Collusion – a Hoax!

take our poll - story continues below

Is Biden's Vaccine Mandate Unconstitutional?

Completing this poll grants you access to Great American Republic updates free of charge. You may opt out at anytime. You also agree to this site's Privacy Policy and Terms of Use.

— Donald J. Trump (@realDonaldTrump) August 1, 2018
Manafort faces charges of conspiracy to commit money laundering, making false statements and working as an unregistered agent of the government of Ukraine.
Some have suggested that the prosecution of Manafort is going forward because Special Counsel Robert Mueller wants him to provide evidence against the president.
"This is exactly what independent counsels do," Gingrich said on "America's Newsroom." "They can't solve the case they were hired for, so they invent a case."
Gingrich, a Fox News contributor, added that he believes Manafort has a "good chance" to prevail at trial and Mueller will "look like a fool" if that happens.
"The whole country is gonna shrug off everything else that Mueller does," he argued……
KEEP READING THERE IS A VIDEO AND WAY MORE AT THE LINK BELOW:
Gingrich: 'Good Chance' Manafort Wins at Trial, Making Mueller 'Look Like a Fool' | Fox News Insider