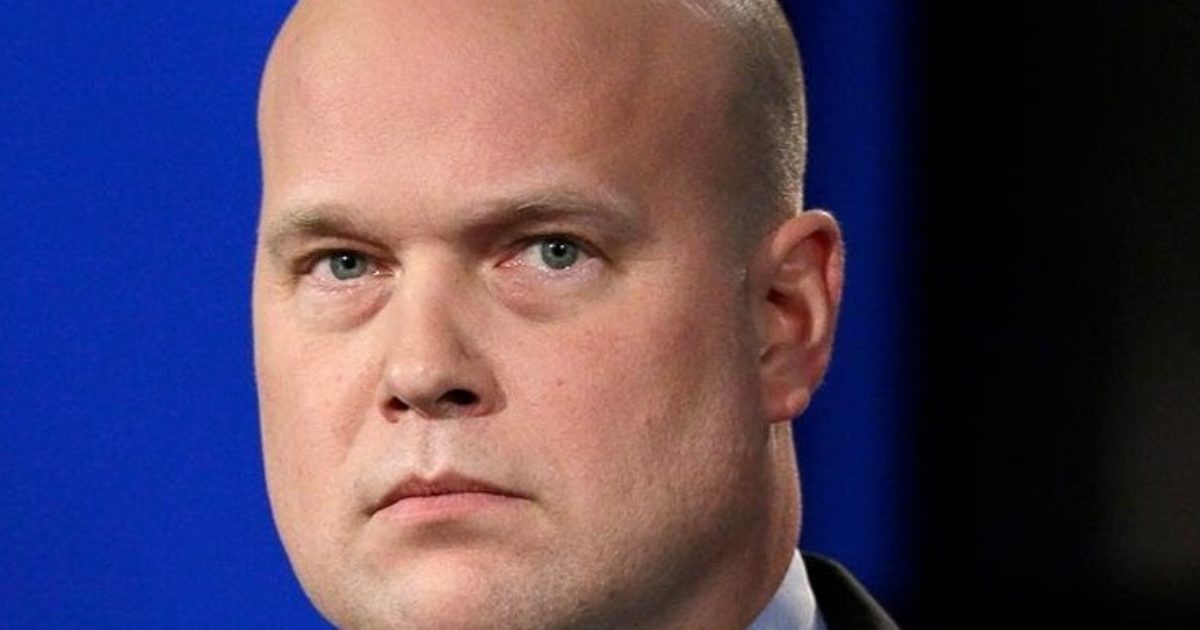 Newly appointed Acting AG Whitaker is obviously a force to be reckoned with and immediately took on Democratic Senator Chuck Schumer. Senator Schumer has already jumped on the call for the Acting AG to recuse himself, but he is no longer dealing with Jeff Sessions. It is clear that Special Counsel Robert Muller's Russia probe will be closely overseen by Acting AG Matthew Whitaker. That has had liberal noggins exploding all over the beltway since he was announced.
As Written and Reported By Matt Vespa for Townhall:
President Trump fired Jeff Sessions from his attorney general post yesterday. Matthew Whitaker is now acting attorney general, and he's now in position to oversee the Russia investigation led by Special Counsel Robert Mueller. Whitaker has criticized the probe before, which prompted top Democrats to call for his recusal (via The Hill):
Trending: Why the New Strzok-Page Texts Should Scare You

Senate Minority Leader Charles Schumer (D-N.Y.) on Wednesday said that acting Attorney General Matthew Whitaker should recuse himself from overseeing special counsel Robert Mueller's investigation.

take our poll - story continues below

Should Congress Remove Biden from Office?

Completing this poll grants you access to Great American Republic updates free of charge. You may opt out at anytime. You also agree to this site's Privacy Policy and Terms of Use.

"Given his previous comments advocating defunding and imposing limitations on the Mueller investigation, Mr. Whitaker should recuse himself from its oversight for the duration of his time as acting attorney general," Schumer said in a statement on Wednesday.

[…]

Schumer, in a separate press conference with reporters, warned that attempts by Sessions's successor or Trump to interfere with the investigation would spark a "constitutional crisis."

Deputy Attorney General Rod Rosenstein has been overseeing the Mueller investigation since Sessions recused himself from the investigation last year due of his involvement in Trump's campaign.

But the Justice Department told CBS News on Wednesday that Whitaker will now oversee the probe.
Well, despite recusal calls, Whitaker is pretty much telling the Democrats to….
KEEP READING! THERE IS EVEN MORE AT THE LINK BELOW:
Acting AG Whitaker Pretty Much Tells Dems To Shove It: No Recusal From Overseeing Russia Probe