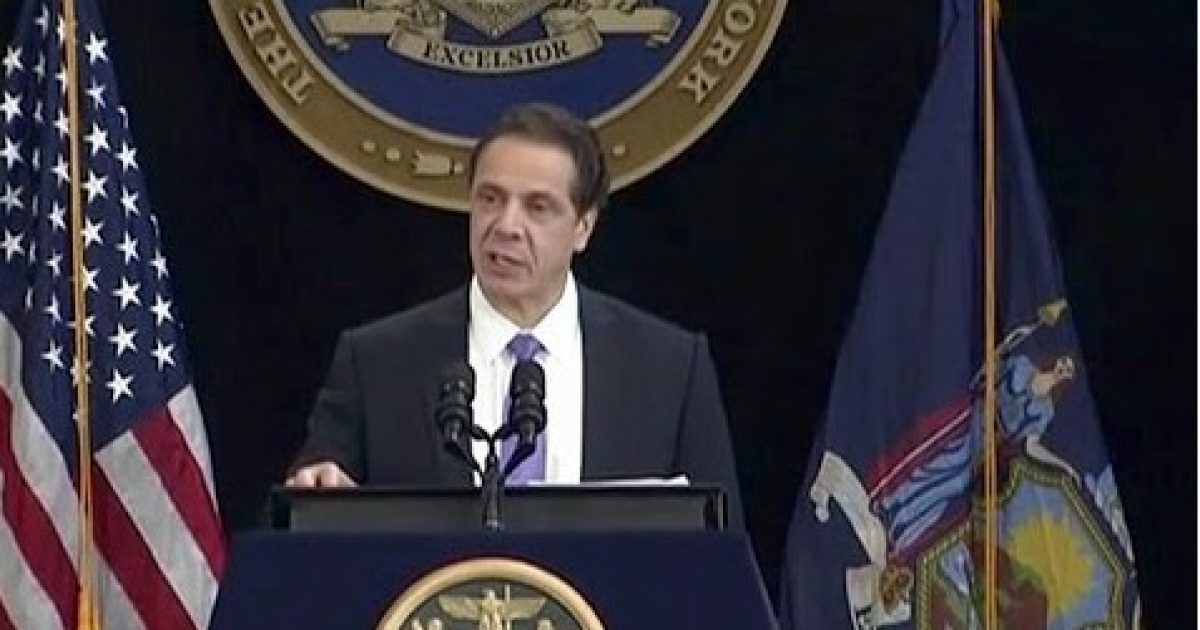 Andrew Cuomo may go down in history as one of the biggest foot-in-mouth gaffes ever seen or heard at the political level since VP Joe Biden retired. The Governor of New York, a man who wants to lead this nation, said that America was never that great and will never be that great. So much for American exceptionalism as far as he and his supporters see things. This article by Michael James points to the sad state of Cuomo who has never been close to that greatness and never will.
As Written and Reported By Michael James for the American Thinker:
Andrew Cuomo, adolescent cynic.
Trending: Failed Presidential Candidate Hillary Clinton May Have Just Found a "New Job"
Andrew Cuomo spoke for millions of Americans when he said, "We're not going to make America great again.  It was never that great.  We have not reached greatness.  We will reach greatness when every American is fully engaged."
take our poll - story continues below
Is Biden's Vaccine Mandate Unconstitutional?
Completing this poll grants you access to Great American Republic updates free of charge. You may opt out at anytime. You also agree to this site's Privacy Policy and Terms of Use.
These millions of Americans whom Cuomo spoke for are just plain wrong, but let's not pretend they don't exist.  The progressive skew that is de rigueur in our educational system has left these millions of Americans intellectually handicapped.  Their view of America is paralyzed by an adolescent but appealing self-indulgence in cynicism.  This indulgence was once expressed in a mid-1960s song lyric: "Another Pleasant Valley Sunday here in status symbol land, rows of houses that are all the same, and no one seems to care."
Who lived in those suburban homes, spurring a disdain for Americans that the left has bitterly clung to with expanding hate for over 50 years?  Mostly the 13 million American World War II veterans and participants who watched 407,000 of their compatriots die in a struggle for liberty and freedom for people who were not Americans and did not live on American soil.
Cuomo can see no greatness in that.  No courage in that……
THERE IS WAY MORE AT THE LINK BELOW. KEEP READING!
Andrew Cuomo was never that great