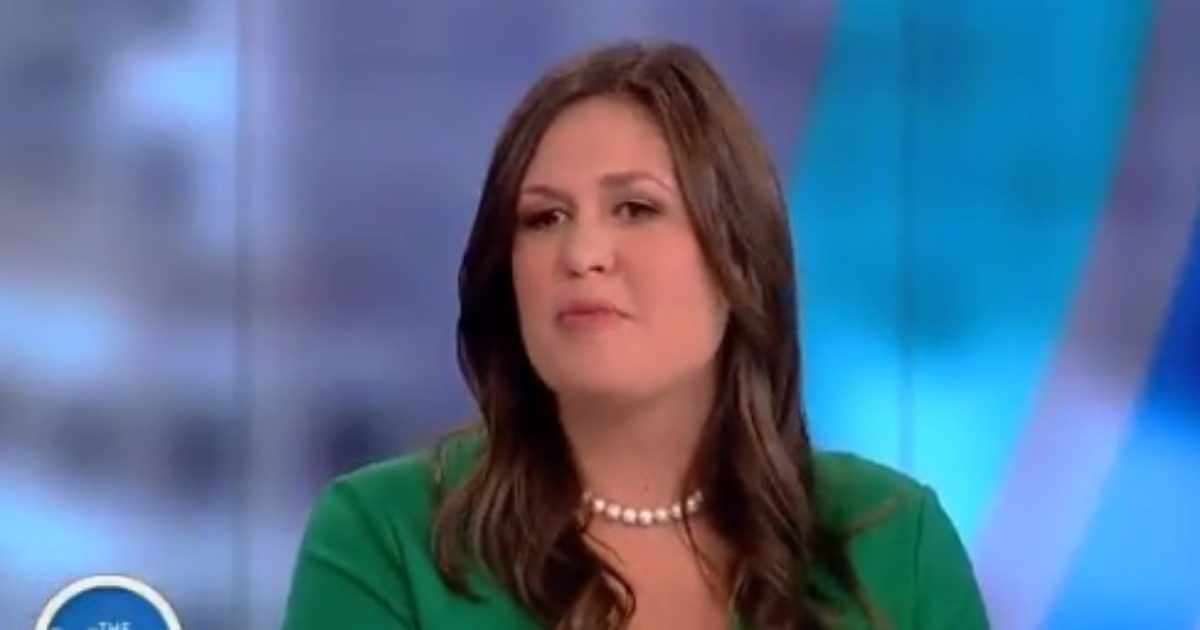 Nobody within the Washington Beltway is immune from rumors, and President Trump's White House Secretary Sarah Sanders is no exception. This will be the second time that a story has arisen that Sarah will be departing her position at the White House. Where do they come up with this information? Can you trust these sources for those that are providing these leaks? Has Ms. Sanders been asked about these rumors? What did she say the last time she was approached about this?
As Written and Reported By Diana Stancy Correll for the Washington Examiner:
President Trump's advisers are bracing themselves for the departure of White House press secretary Sarah Sanders, a new report says.
Trending: World Wide Web Founder Worried About the Growing Power Wielded by Google and Facebook
Staffers are laying the groundwork for Sanders' exodus and have already started composing an unofficial list of potential replacements, multiple current and former administration officials and those close to Trump told Politico.
take our poll - story continues below
Should Congress Remove Biden from Office?
Completing this poll grants you access to Great American Republic updates free of charge. You may opt out at anytime. You also agree to this site's Privacy Policy and Terms of Use.
White House deputy chief of staff for communications Bill Shine has discreetly begun seeking suggestions from friends about who could replace Sanders in the near future, two sources told the outlet.
However, Shine pushed back on those comments.
"I have not had a meeting or discussion about this," Shine said, per Politico.
Potential candidates to replace Sanders include Heather Nauert, State Department spokesperson, Fox News reporter Bill Hemmer, and Kimberly Guilfoyle, former Fox News host who is reportedly planning to join America First Policies, a nonprofit that advances Trump's policy agenda.
The White House did not immediately respond to a request for comment from the Washington Examiner.
In June, CBS published a report that claimed Sanders had informed those close to her she would leave her White House post at the end of 2018. But Sanders cast doubt on the accuracy of…..
KEEP READING THERE IS EVEN MORE DISTURBING DETAILS AT THE LINK BELOW:
Trump advisers laying groundwork for Sarah Sanders' exit: Report