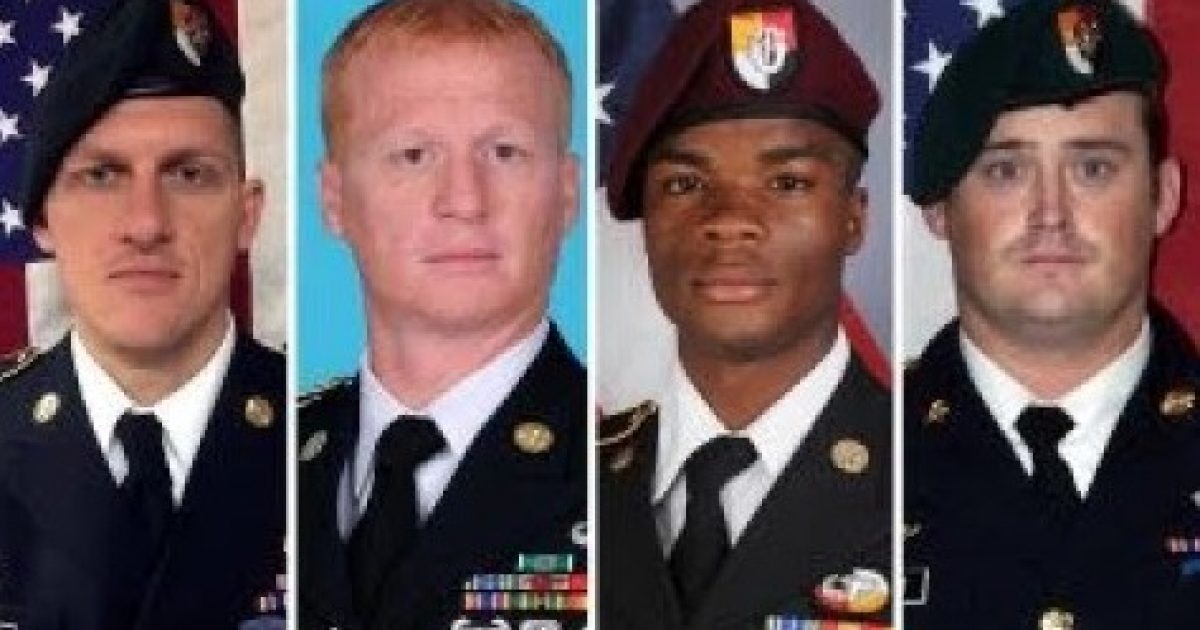 Things went badly in Niger and the United States Army Green Berets lost four good soldiers. There were failures that led up to this incident and intelligence is taking the blame for part of the problem. But a closer look at the incident raises some other questions as well.
How did these soldiers get so far afield and get ambushed? There should have been intelligence gathered before their mission. Were they properly equipped for what they were supposed to encounter? Had the command environment grown complacent over the months that they have been there? 
As Written By John Sexton for Hot Air:
take our poll - story continues below
Completing this poll grants you access to Great American Republic updates free of charge. You may opt out at anytime. You also agree to this site's Privacy Policy and Terms of Use.
Trending: Former Federal Prosecutor Says 'Rosenstein Deeply Involved in Effort to Try to Remove Trump From Office' (Video)
NBC News is reporting, based on an anonymous source, that a "massive intelligence failure" led to an ambush that cost four U.S. military personnel their lives in Niger:
There was no U.S. overhead surveillance of the mission, he said, and no American quick-reaction force available to rescue the troops if things went wrong. If it weren't for the arrival of French fighter jets, he said, things could have been much worse for the Americans…

The aide said questions are being asked about whether the U.S. soldiers were intentionally delayed in the village they were visiting. He said they began pursuing some men on motorcycles, who lured them into a complex ambush. The enemy force had "technical" vehicles — light, improvised military vehicles — and rocket-propelled grenades, the official said.

After the rescue when it became clear that one soldier was missing, "movements and actions to try and find him and bring him back were considered. They just were not postured properly [to get him]." The body of Sgt. La David Johnson was not recovered until nearly 48 hours after the Oct. 4 attack.
That final paragraph certainly makes it sound as if the search for Sgt. Johnson wasn't carried out immediately. But a separate report …….
THERE'S MORE HERE KEEP READING:
Report: Niger ambush the result of 'massive intelligence failure' – Hot Air Hot Air