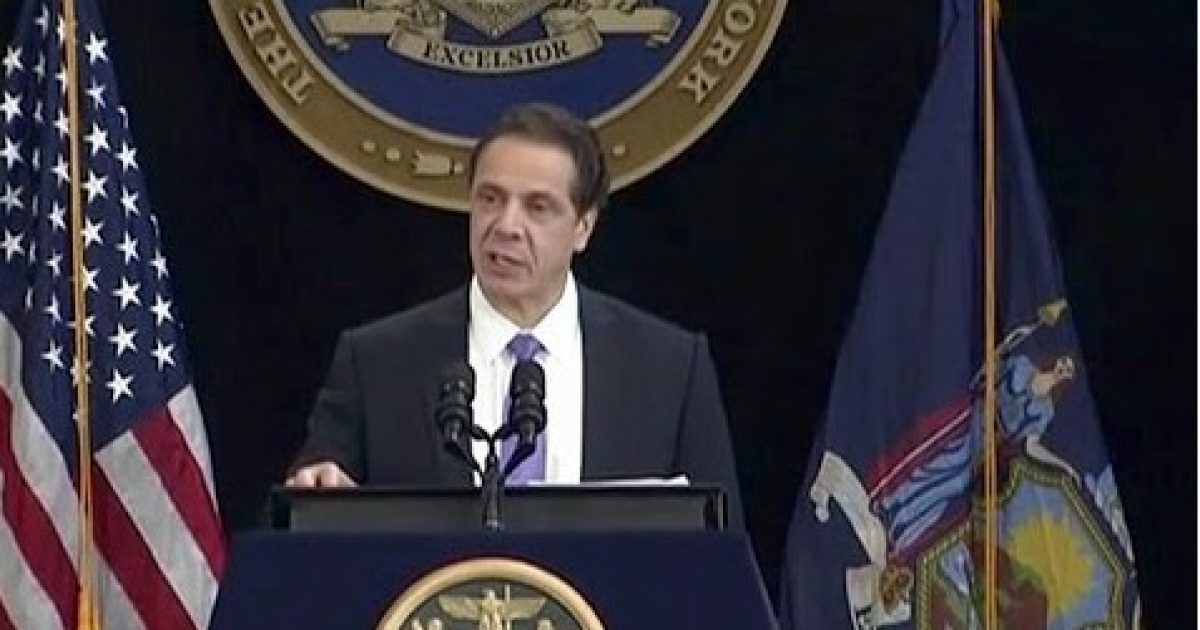 There now needs to be some investigation into campaign contributions to Governor Andrew Cuomo and to others that may have influenced the Weinstein investigation. It appears that $25K went into the governor's coffers and an investigation got squashed. Manhattan District Attorney Cyrus Vance, Jr. also seems to be on the receiving end of some nice contributions. That donation is also tied chronologically to the suspension of investigations. Also of note is that the $25K is just a part of the money that has flowed to the governor's campaigns from the law firm representing Harvey Weinstein over the years.
As Written and Reported By Hank Berrien for the Daily Wire:
A new report states that New York Governor Andrew Cuomo's campaign received $25,000 from the law firm whose attorney, David Boies, represented Hollywood producer Harvey Weinstein; that occurred at roughly the same time Cuomo stopped an investigation into how Weinstein's case was handled.
Trending: Rep. Gaetz appalled by mercenary spying on Trump campaign [Video]
As David Sirota writes at Capital & Main, last March Cuomo urged the New York Attorney General's office to investigate the handling of the case involving accusations that Weinstein groped an Italian model. Cuomo stated:
take our poll - story continues below

Completing this poll grants you access to Great American Republic updates free of charge. You may opt out at anytime. You also agree to this site's Privacy Policy and Terms of Use.

It is critical not only that these cases are given the utmost attention but also that there is public confidence in the handling of these cases. Therefore, I have directed the Attorney General to begin a review of the 2015 case in a way that does not interfere with the current investigation and, at the conclusion of the Manhattan District Attorney's current investigation, to review the entire matter and report to me on its findings.
But on Tuesday, BuzzFeed reported that Cuomo "ordered the New York Attorney General's Office to suspend its investigation into whether Manhattan District Attorney Cy Vance Jr. mishandled 2015 allegations of…..
KEEP READING THERE IS EVEN MORE AT THE LINK BELOW:
Report: Weinstein's Law Firm Gave Andrew Cuomo $25K As He Terminated Investigation | Daily Wire