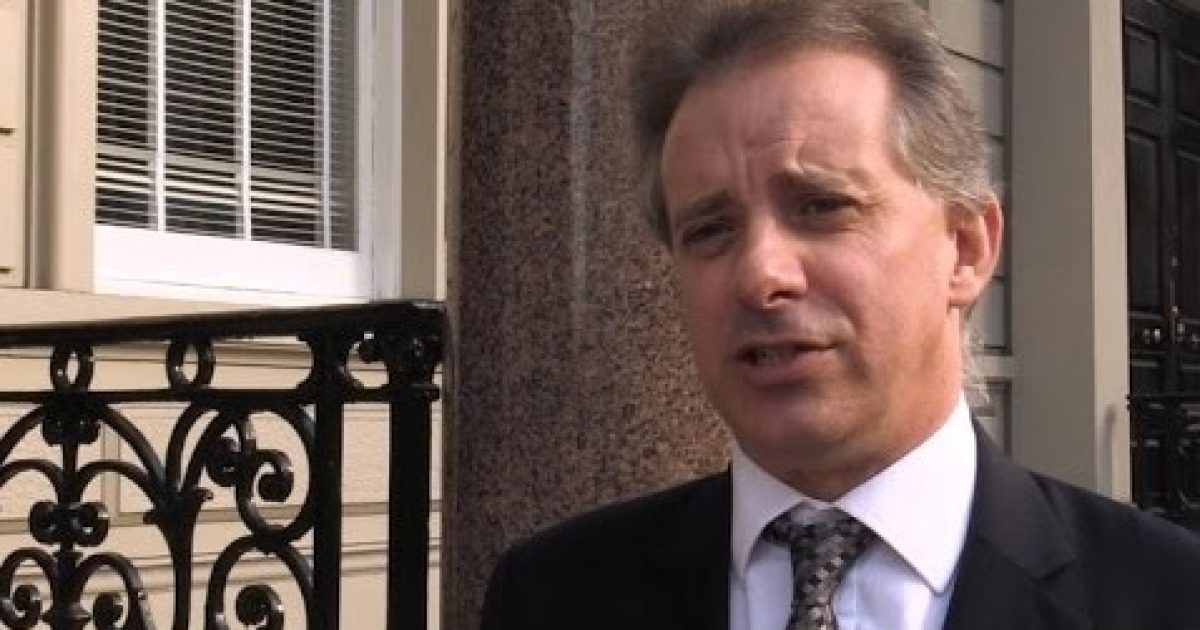 Eventually, we'll need to start applying a little pressure to everyone involved in the dossier, don't you think? We need someone to roll over on the top tier conspirators so we can start nailing the coffins of their political career.
I get that it's a process, maybe I'm just being impatient, but many of us in the RIGHT have been calling for a certain failed-presidential hopeful's arrest for years, haven't we? Don't you think it's time we got the ball rolling on that front?
Maybe this is the ball rolling… my lack of patience may be getting the better of me and I realize we need to solidify any and all proof we can against the Deep State before that show starts.
Trending: CNN Panel Bashes Hillary Clinton?
As Written and Reported By Chuck Ross for the Daily Caller:
take our poll - story continues below

Completing this poll grants you access to Great American Republic updates free of charge. You may opt out at anytime. You also agree to this site's Privacy Policy and Terms of Use.

The Republican-led investigation into the infamous anti-Trump dossier has recently revealed several intriguing links between Christopher Steele, lawyers, lobbyists, Democratic politicians, a former State Department official, and a Russian oligarch close to Vladimir Putin.

Most of the revelations come thanks to Sen. Chuck Grassley. The Iowa Republican released a letter in January that cited the names of several political operatives and lawyers who had not previously been linked to the dossier Steele wrote while on the payroll of the Clinton campaign and DNC.

And Thursday, a batch of text messages leaked to Fox News revealed that Steele used a back channel to communicate with Democratic Virginia Sen. Mark Warner, the top Democrat on the Senate Select Committee on Intelligence.

Oleg Deripaska, a Russian aluminum magnate who is allied with Putin, is party to several of the connections. The billionaire has also worked closely in the past with former Trump campaign chairman Paul Manafort.

The Steele connections are being investigated by the Senate Judiciary Committee, which Grassley chairs, and the House…..
THERE IS WAY MORE HERE KEEP READING:
New Names Emerge In Dossier Investigation | The Daily Caller