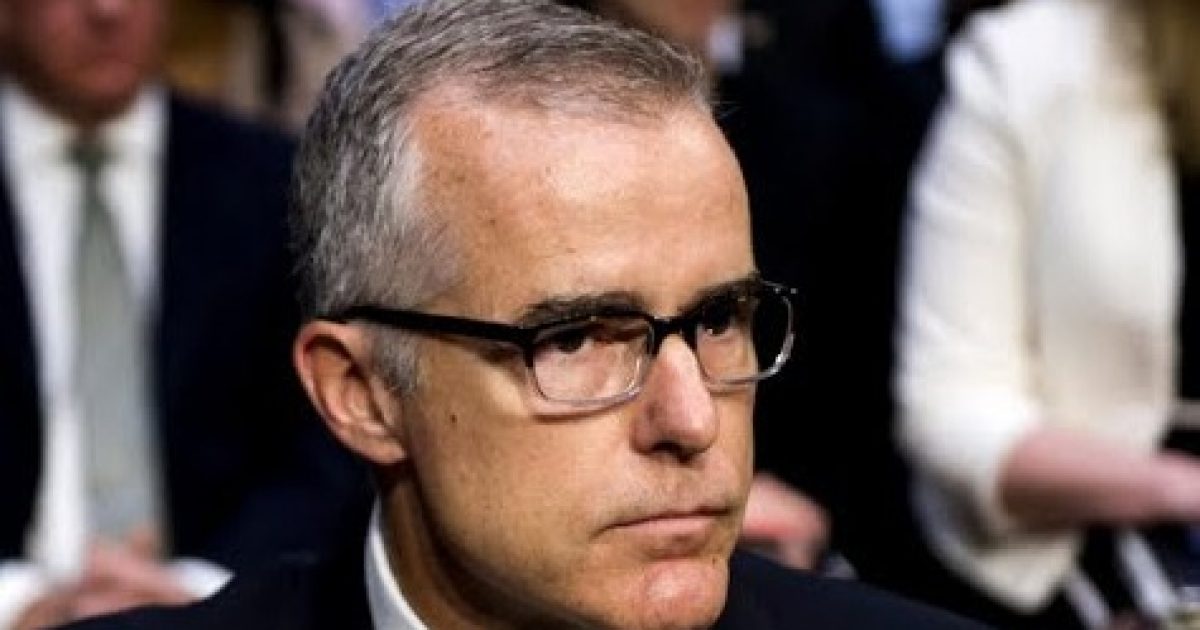 Someone (allegedly) tied to the Deep State is bound to have more skeletons in the closet than we'll ever be aware of. The few we know of, of course, is what resulted in Former FBI Deputy Director Andrew McCabe's termination.
More specifically, his "lack of candor" regarding his contact with the Journal reporter is what led to McCabe being fired, and according to Page (of the Strzok/Page debacle) made statements which directly contradict that of McCabe, her boss at the time which, according to investigators, was critical in their findings.
As Written and Reported By Catherine Herridge, Samuel Chamberlain for Fox News: 
Former FBI Deputy Director Andrew McCabe was fired last month for committing three violations of the bureau's ethics code, an investigative source told Fox News on Thursday.
The violations initially were uncovered by the Justice Department's Office of the Inspector General and confirmed by the FBI's Office of Professional Responsibility. They included lack of candor under oath, lack of candor when not under oath, and the improper disclosure of non-public information to the media about the FBI investigation into the Clinton Foundation.
The violations stemmed from McCabe's response to an October 2016 Wall Street Journal report about sizeable campaign donations from Democrats to McCabe's wife, Jill, during her campaign for the Virginia State Senate. The investigation found that McCabe instructed FBI lawyer Lisa Page and FBI public affairs chief Michael Kortan to work with the Journal's reporter to set the record straight.
The source said Page's statements to investigators were "critical" because they directly contradicted her boss, McCabe.
According to the source, McCabe's lack of candor about the contact with the Journal reporter led to his firing. The source added that Page's testimony about the matter contradicted McCabe's. Then-FBI Director James Comey claimed he never authorized the leak to the Journal.
"Mr. McCabe's interaction with the Wall Street Journal – which by …..
Trending: Why the New Strzok-Page Texts Should Scare You
KEEP READING THERE IS WAY MORE HERE:
take our poll - story continues below
Should Congress Remove Biden from Office?
Completing this poll grants you access to Great American Republic updates free of charge. You may opt out at anytime. You also agree to this site's Privacy Policy and Terms of Use.
New details about basis for Andrew McCabe's firing from FBI revealed | Fox News