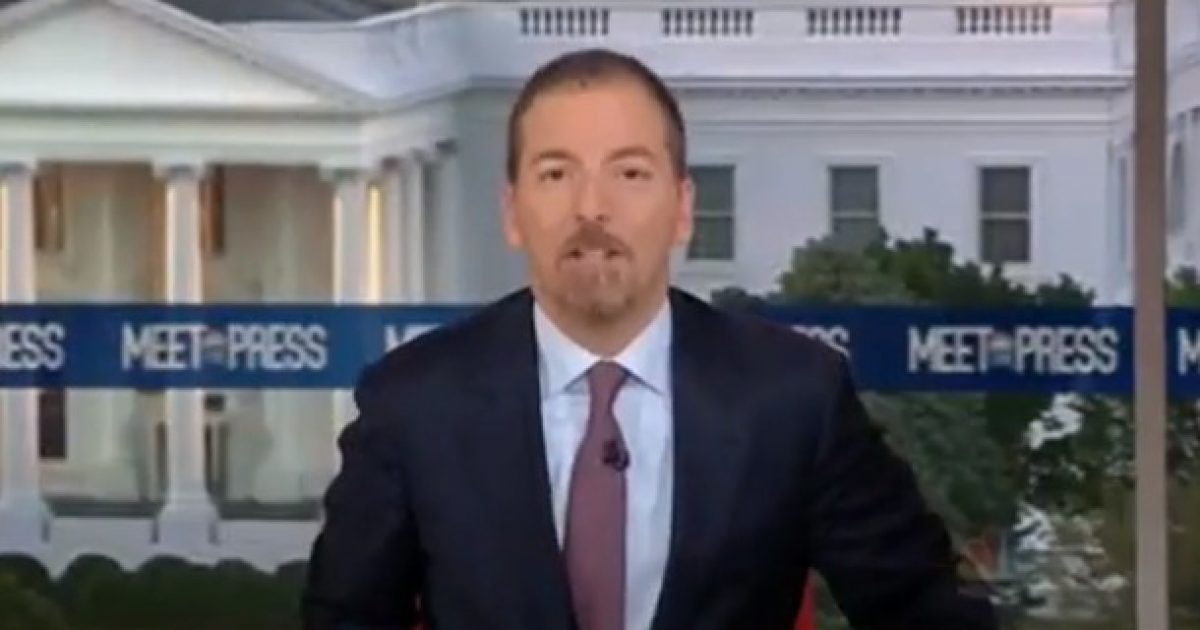 [VIDEO] There was a quick check of Hell tonight to see if it froze over after NBC's Chuck Todd acknowledged that the President, Donald Trump, is winning. He more or less said that it is a shame what is happening to the Democrats. In this astonishing piece of video, you can see and hear Mr. Todd relate that the President is winning on more than one issue. Do not get too excited. All of the comments on all of the subjects were phrased to sound like back-handed compliments. They were begrudgingly given. Grab a small bowl of popcorn and enjoy his misery.

As Written and Reported by Nick Givas for the Daily Caller:
Host of NBC's "Meet The Press" Chuck Todd said President Donald Trump is "winning" the policy war against Democrats Sunday, as the left continues to falter.
"The announced retirement of Supreme Court Justice Anthony Kennedy this week helped make one political reality clear — despite his overall unpopularity, President Trump is winning, and the Democrats right now are reeling," Todd said.
"The Supreme Court, Mr. Trump is about to shape the court for a generation by choosing a possible tie-breaking conservative justice, and he's already filled the lower courts with like-minded conservatives."
Todd also said Trump is enjoying solid support throughout the GOP and highlighted his success in turning the term "fake news" against the mainstream press.
"How about the Republican party? The president's approval rating among Republicans is around 90 percent. Elected Republicans fear criticizing him," Todd continued. "How about fake news? Mr. Trump has turned that phrase, which initially referred to the phony Russian generated stories designed to support his campaign in 2016, into an applause……..
KEEP READING THERE IS EVEN MORE AT THE LINK BELOW:
Trending: Kanye West: 'I Am Running for President of the United States'
NBC's Chuck Todd Admits Trump Is 'Winning' While Democrats Are 'Reeling' | The Daily Caller
take our poll - story continues below
Should Congress Remove Biden from Office?
Completing this poll grants you access to Great American Republic updates free of charge. You may opt out at anytime. You also agree to this site's Privacy Policy and Terms of Use.