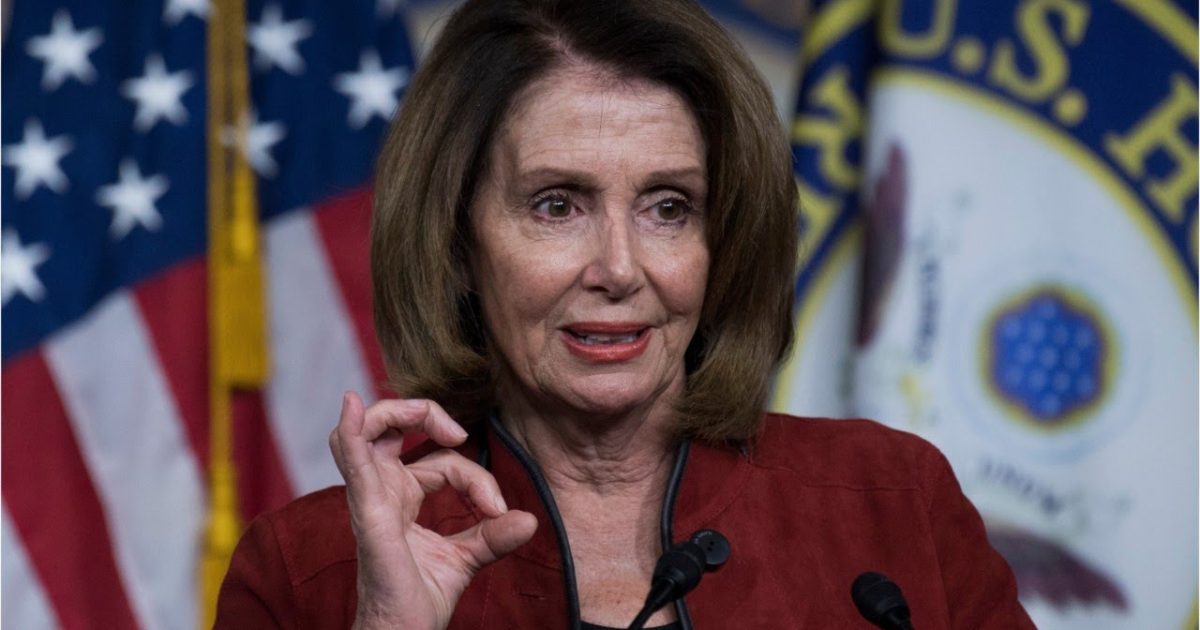 House Minority Leader Nancy Pelosi was at it again with some of her other-worldly comments again. Someone needs to give her a reality check so that she knows the truth about 9/11. In her remarks that were defending the Democratic Party's stance on the border, she referred to 9/11 as an "incident." Sort of like Pearl Harbor was an "incident," Nancy?
As Written and Reported By Andrew West for The Constitution:
There are very few events in modern history that have had the sheer impact on Americans that the terrorist attacks of September 11th 2001 have had.
Trending: Kanye West: 'I Am Running for President of the United States'
On that fateful day, 19 hijackers changed our nation forever, both for better and for worse – even though that is a very difficult admission to make.  Obviously, the sorrow and destruction of the event is one thing, but we mustn't overlook the important impact that this atrocity had in terms of galvanizing the American spirit and promoting a patriotism that many of us had long forgotten, or had perhaps begun to take for granted.
take our poll - story continues below
Should Congress Remove Biden from Office?
Completing this poll grants you access to Great American Republic updates free of charge. You may opt out at anytime. You also agree to this site's Privacy Policy and Terms of Use.
It was monumental, in a word.  Never in our lives had many of us seen such abject and total hatred for our nation displayed in such a raw and catastrophic manner.  In many ways, the event ushered in a new era of world politics and American determination.
Yet, despite all of this, house minority leader Nancy Pelosi believes that it was nothing more than an "incident".
Pelosi was trying to criticize President Trump for his administration's actions to secure the U.S.-Mexico border, while also claiming that Democrats have been stronger on border control.

"We have a responsibility to protect our borders. All of our borders. Let's make no mistake about that. Democrats have been strong on that point. All of our borders," Pelosi told the reporters in her weekly press conference.

"In fact, I said to some of you before, when we had the 9/11 incident and the commission was formed — and they made their recommendations — they made recommendations to protect America, but the Republicans would never take them up. And some of it was about our borders. The Republicans would never take them up," she said.
Pelosi has been under fire for months for her absurd behavior and gaffes, that, unlike fellow bumbling democrat Joe Biden, are often seriously disturbing.  (Biden was merely a creep with a side of wacky, for the most part).
Earlier this week, Pelosi was unable to even utter the word "Constitution" without her face contorting into some involuntary spasm-y pucker, as if her body was rejecting the idea of the American dream altogether.