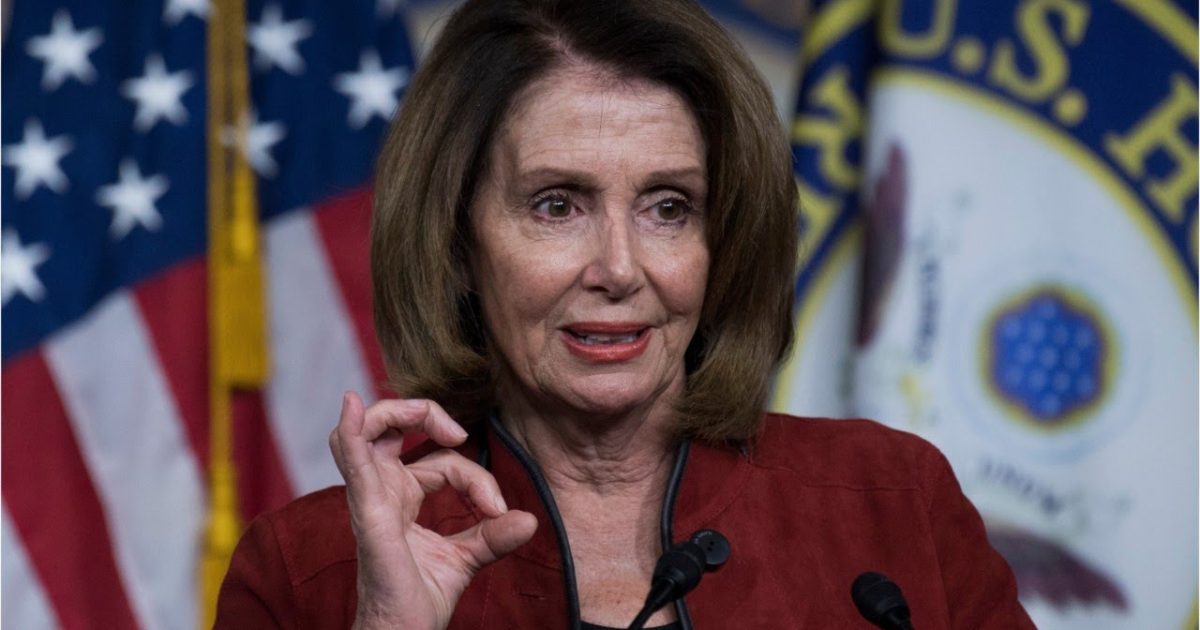 Nancy Pelosi has said that the media is against her. After you choke back your laughter, consider this: She did not get softball questions from an NBC interview. Is it remotely possible that NBC is, in fact, tired of the sound bites that she constantly gives the GOP to run with? After all, she is the House Majority Leader that said that they had to pass the Obamacare Bill so that they could find out what was in it. How bizarre was that? As for Donald Trump being scared of her, what do you think?
As Written and Reported By Carlos Garcia for The Blaze:
House Minority Leader Nancy Pelosi (D-Calif.) claimed that President Donald Trump's attacks on her were fueled by his fear of her competence, and accused the media of being biased against her.
Trending: Senator Swoops In to 'Protect' Rod Rosenstein
"To undermine my prospects as Speaker"
take our poll - story continues below
Do you think the 2nd Amendment will be destroyed by the Biden Administration?
Completing this poll grants you access to Great American Republic updates free of charge. You may opt out at anytime. You also agree to this site's Privacy Policy and Terms of Use.
Pelosi made the comments during an interview Sunday on MSNBC with Jonathan Capehart, who asked her why she wouldn't consider stepping aside in order to let a new generation of leaders take control of the Democrat party.
"Now NBC News has a story about all the Democrats who are running for election this year," Capehart asked, "Democrats opposing Pelosi, these are the 51 people who were surveyed who are candidates, 42 of them are democratic nominees, 9 of them are incumbents, who have said they will not support you in the run for speaker. Uhm, why not if the Democrats take back the house, give up the gavel?"
"NBC has been on a jag of this, this is one of their priorities, to undermine my prospects as Speaker," Pelosi responded.
MSNBC cable news channel is owned by NBC Universal. Pelosi went on to deny that she had asked…..
THERE IS MORE! KEEP READING AT THE LINK BELOW:
Nancy Pelosi says Trump is scared of her – and accuses the media of bias against her | TheBlaze