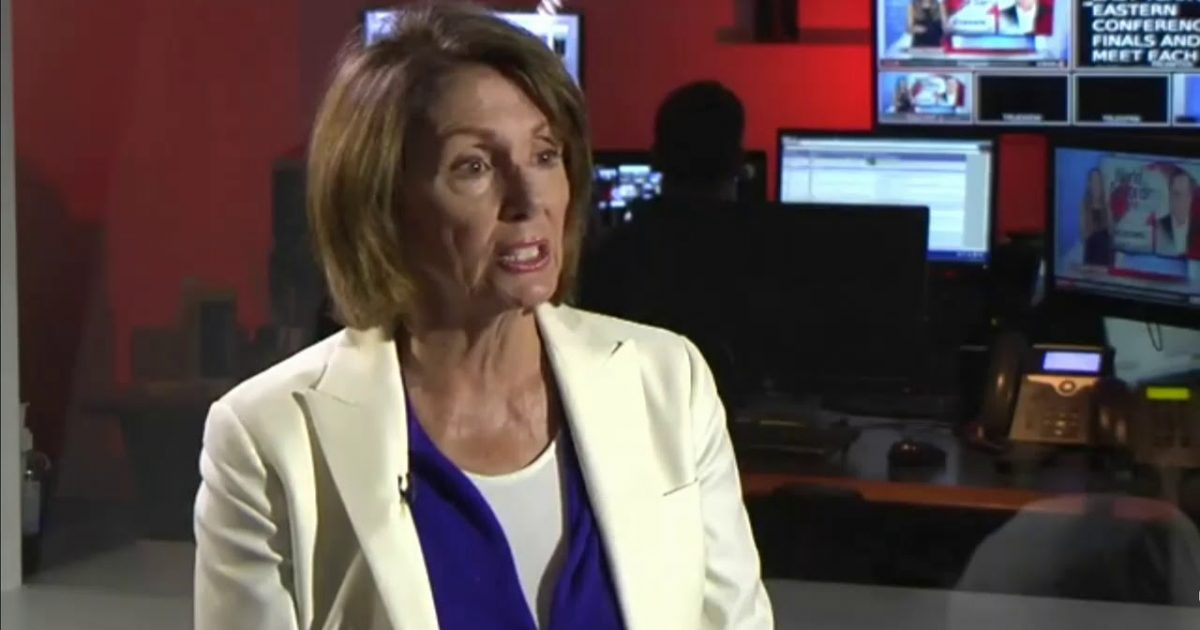 House Minority Leader Nancy Pelosi was on NBC's THINK and had a lot to say about President Donald Trump. It may be that she got carried away in her passion and maybe was not coherent. Her remarks were edited for "clarity" by editor Megan Carpentier. In this article are her edited remarks. It makes you wonder what the unedited remarks must have been like.
As Written By Joseph Curl for the Daily Wire:
The first line of the article, supposedly "written" by Rep. Nancy Pelosi (her name's right at the top), clues the reader in for just what to expect.
Trending: Why the New Strzok-Page Texts Should Scare You
"As told to THINK editor Megan Carpentier; edited for clarity."
take our poll - story continues below
Should Congress Remove Biden from Office?
Completing this poll grants you access to Great American Republic updates free of charge. You may opt out at anytime. You also agree to this site's Privacy Policy and Terms of Use.
That's right, the House Democratic leader dictated an op-ed piece to NBC's Think. Or she just talked and talked. But what Pelosi said didn't exactly make sense, so an editor there edited her comments to make them sensible.
With that preamble, let's forge into the silliness that streams daily from the top Democrat's mouth.
"What the president is doing, it's violent. His actions are violent. He does violence to what we want to do in health care. He does violence to the national debt by what he is adding to it. He does violence to the world, in terms of nuclear proliferation and the environment and our standing in the world, with his frivolity. What we want him to do is to calm down, get used to the job he has, know that his words weigh a ton, and that he really should know what he's talking about when he says something."
Hmm. This doesn't seem like it was "edited for clarity." "He does violence to the world in terms of nuclear proliferation"? Um, President Trump isn't proliferating nuclear weapons. In fact, with his stern stance last week on the Iran nuclear deal signed by former president Barack Obama, he just might be making the world safer from nukes.
Trump "does violence" to "our standing in the world"? How? By putting America first? Pollsters love to point out that Trump's popularity among foreign leaders is lower than Obama's. Wanna' know why? Because they could push Obama ……
THERE IS MORE HERE KEEP READING:
WEIRD: Pelosi's Op-Ed Piece Was 'Edited For Clarity' By NBC Editor | Daily Wire