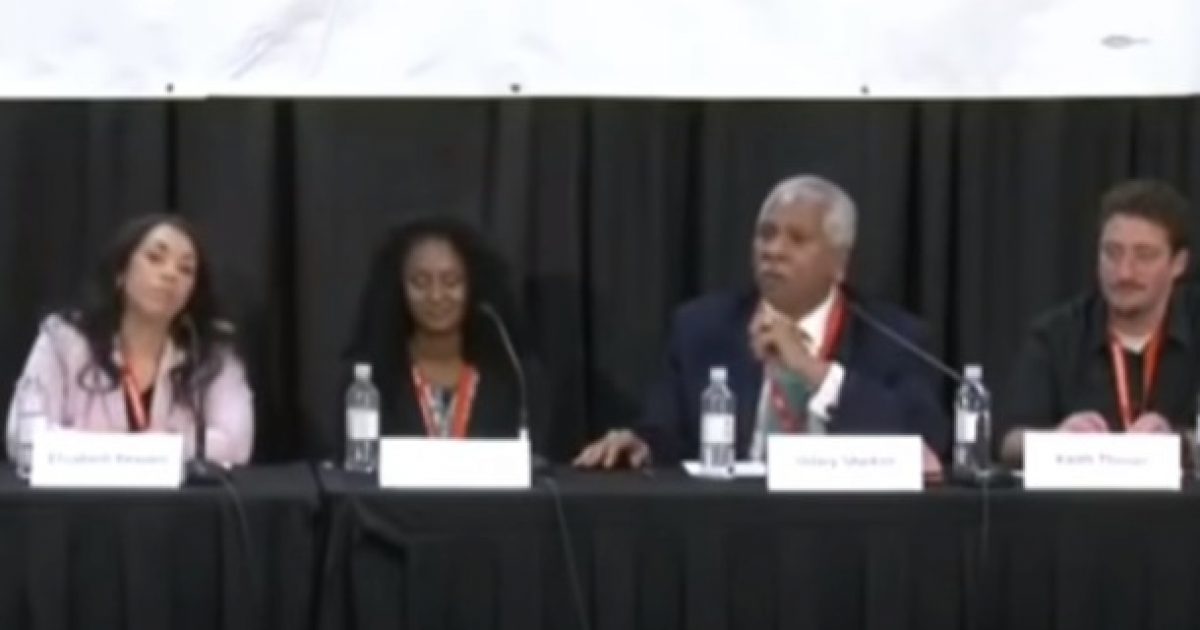 The NAACP has just placed a new litmus test on all United States Senators regarding President Donald Trump. If you are not in open resistance to the President and his agenda then they want their supporters to get out there and jack them up. That sounds a lot like a get in their face sort of suggestion. If you are a Republican, then they are expected to make you "uncomfortable." That has a threatening overtone to it. It sounds like the NAACP is signing on to the Maxine Waters form of political discourse. This will just lead to less discourse and more discord.
As Written and Reported By Ryan Saavedra for the Daily Wire:
A top official at the National Association for the Advancement of Colored People (NAACP) suggested on Friday that people "jack up" senators who don't oppose President Donald Trump and that Republicans need to be made as "uncomfortable" as possible.
Trending: FBI Sends House GOP Classified Letter?
Hilary Shelton, the director of the Washington, D.C. bureau of the NAACP, made the remarks while speaking on a Netroots Nation panel in New Orleans.
take our poll - story continues below
Is Biden's Vaccine Mandate Unconstitutional?
Completing this poll grants you access to Great American Republic updates free of charge. You may opt out at anytime. You also agree to this site's Privacy Policy and Terms of Use.
"Everybody should claim their two Senators whether you voted for them or not," Shelton said. "Keep in mind, it's only the Senate that is making decisions on these judicial [nominees]."
"We have some Dems that quite frankly are very nervous; they are going for reelection; we also know the states they are going for reelection, statewide, are states that delivered for Trump."
Sheldon then said that some of the Democratic senators are afraid that Trump might be able to jam them up but said that shouldn't scare them because people can "jack'em up," referring to senators who don't oppose Republicans and the…….
WATCH THE VIDEO AND KEEP READING. THERE IS WAY MORE AT THE LINK BELOW:
WATCH: NAACP Official Urges People To 'Jack Up' Senators Who Don't Oppose Trump | Daily Wire