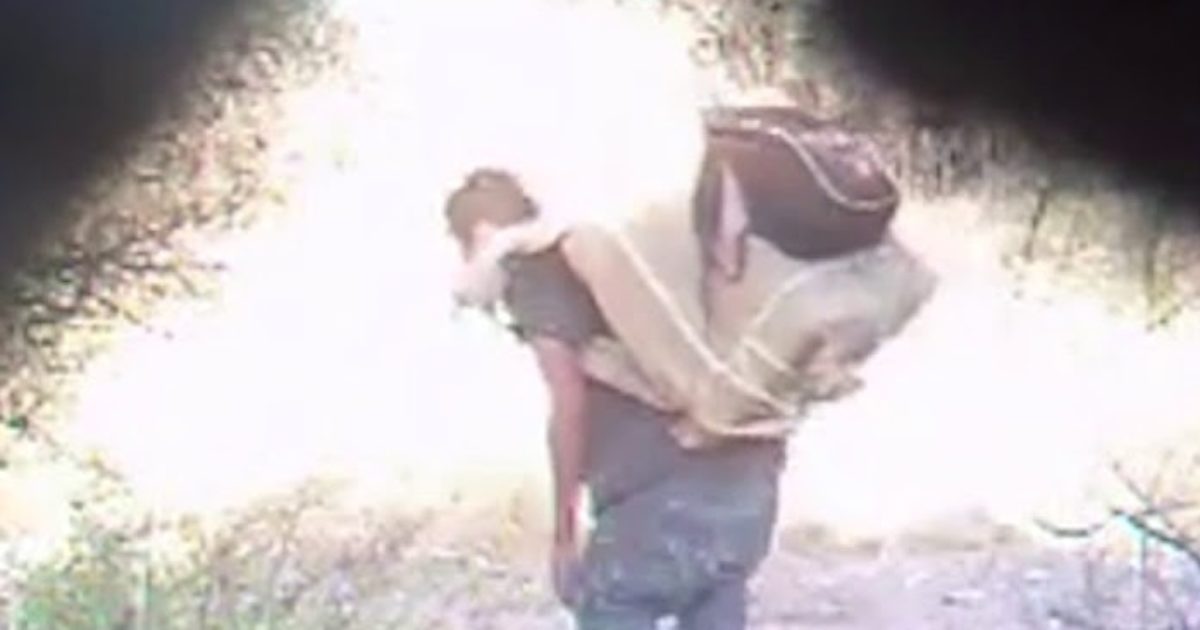 [VIDEO] If you want some video proof of armed illegals streaming across our open southwestern border, this is that article that you have been waiting for. Arizona rancher John Chilton has 50,000 acres along the Mexican border, and he has plenty of first-hand experience. He has collected over 4 hours of an incessant stream across his property. You can see that some are armed. Watch on.
As Written and Reported By Andrew West for the Constitution:
The liberal left's insistence that the world should adopt a policy of "open borders" has been coming under fire from the conservative right for years, and for good reason.  
Trending: Nigel Farage Warns of Globalist Plot
When nations are no longer considered to be "sovereign", even in the court of public opinion, we lose a great deal of the authority with which we govern.  At this point, when we ignore the laws of the land in order to maintain an unoffending posture on the global stage, how do we know where to draw the line?  What laws do we follow now?
take our poll - story continues below
Completing this poll grants you access to Great American Republic updates free of charge. You may opt out at anytime. You also agree to this site's Privacy Policy and Terms of Use.
For those of us who are fairly well removed from the day-to-day drama at the border, one southern ranch owner is looking to bring the action to us after setting up surveillance cameras around his property to document to near-endless stream of illegal aliens trafficking the border.
Arizona rancher John Chilton's 50,000-acre spread along the U.S.-Mexico border is allegedly ground zero for human smugglers, drug cartel members and illegal immigrants, and he has videos showing trespassers sneaking through his property.

A fifth-generation cattleman, the 79-year-old Chilton has long warned the government about the dangers of leaving lengthy stretches of the southwest border secured by nothing more than a barbed wire fence. To prove his point, he set up surveillance cameras throughout his property to document the comings and goings of trespassers from south of the border.

Chilton shared hours of video footage with Daily Caller News Foundation reporters, who are in Arizona to document life and crime in the southwest borderlands. Tim Foley, the founder of Arizona Border Recon, also shared his group's surveillance footage with TheDCNF.
Other than the sheer volume of smugglers that Chilton captured on tape, the most frightening aspect was just how many of them were armed.
This has led to at least one incident in which a US Border Patrol Agent was shot on Chilton's ranch earlier this year.
You can witness the damning footage from Chilton's efforts below:
 This story originally appeared on Constitution.